Comments on Rules & Regulations
Seeking to promote rational and humane criminal justice policies for America, NACDL advocates before all three branches of the federal government. Below, please find official comments on rules and regulations submitted to various government agencies on behalf of NACDL.
This is a sponsored ad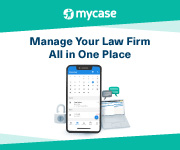 MyCase
Manage Your Law Firm All in One Place
Topics on this Page
Explore these keywords to find related information.