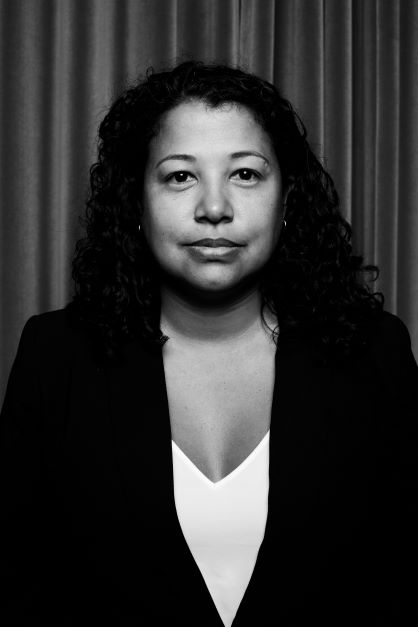 Alice Fontier is a candidate for Director in NACDL's 2022 election, nominated by the Nominating Committee.
I believe I am qualified and well-suited to serve as a Board Member because I am currently a member in good standing of both NACDL and NYSACDL. I am the immediate Past President of NYSACDL. I have served on the Board of Directors of NYSACDL in various roles since 2014. I also serve on the Board of Directors of the Chief Defenders Association of New York, the Indigent Legal Services Advisory Board, and am an active member of the New York State Bar Association.
I have been a practicing criminal defense attorney since 2003. I began my career at the Federal Defenders of San Diego before returning to New York State. Here, I have done both federal and state work, in both the private and public sector. I am now the Managing Director of the Neighborhood Defender Service of Harlem. In this role I oversee a staff of 135 people, who are providing community based holistic defense in criminal, family, and civil matters.
In my career, I have represented thousands of people including as counsel in over 70 trial cases. I have conducted trials and worked on high profile homicide and terrorism cases. I have always sought to share my experience and knowledge with others by doing trainings and working with younger attorneys. Recently, I have trained on behalf of NACDL on digital forensic evidence and facial recognition technology, the Kentucky Department of Public Advocacy Conference, the NYSACDL "Cross to Kill" seminar, and many more.
Throughout my career, I have dedicated myself to serving the indigent and bettering our communities. In private practice, I always maintained a portion of my caseload as assigned cases. Now, I seek to better the communities that I serve through policy and legislative work. I am on the Women in Criminal Defense Committee of NACDL, the legislative committee of NYSACDL, the judicial nominating committee of NYSACDL, and the NYSBA committee on mandated representation. I have been an active participant and leader in coalitions that led to the legalization of marijuana in New York, as well as significant bail and discovery reform. I am now part of a coalition to spearhead sentencing reform and address the trial penalty in New York.
I would be honored to serve on the Board of NACDL.