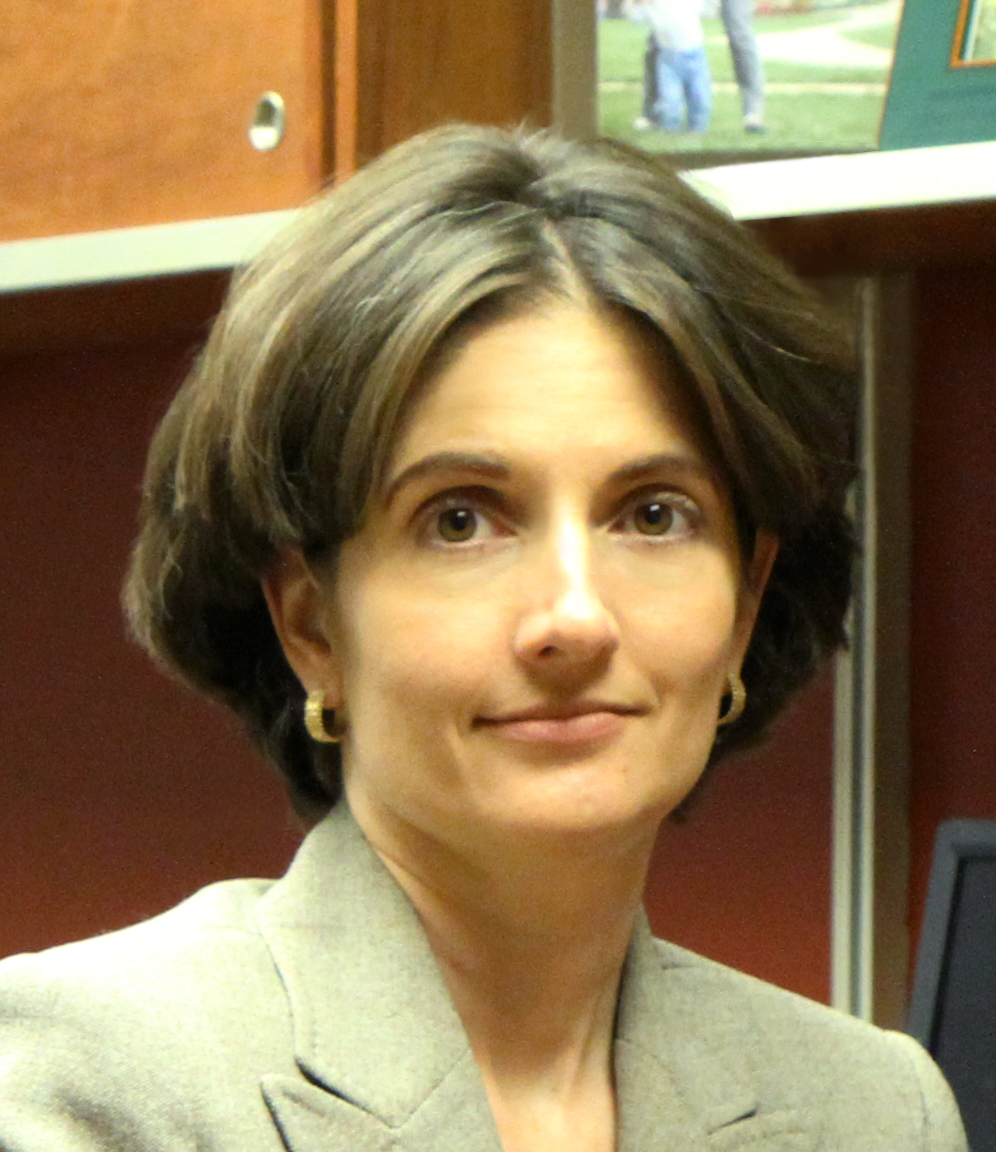 Lisa Mathewson is a candidate for Director in NACDL's 2022 election, nominated by the Nominating Committee.
What an exciting time to be on NACDL's board! I hope to continue my service with a second term
Though I think of myself as a "behind-the-scenes"-type director, I proudly view my NACDL service through the lens of stewardship. With the Nominating Committee I've engaged with important and challenging questions of who we are and who we want to be, shaping our future by shaping our leadership. I worked closely with Martín on crafting our 2021 resolution on the Duties of Directors, for example, and took the lead on researching, drafting, and presenting the recent amendment addressing the duty to support fundraising. In that process I sought and incorporated feedback from diverse members outside the committee, generating a nuanced proposal that passed near-unanimously and resolved a thorny question that has recurred for years.
My work on the Bylaws Committee reflects something we know from practicing law: the rules of the road influence the destination. Though a given bylaws question may seem esoteric, the committee evaluates it for its real-world contribution to our mission and vision. I'm always happy to study a bylaws issue in context, consult with staff and others, then word-smith until we've crafted a resilient structure that will serve NACDL well.
Appeals are a big part of my practice, and serving as Third Circuit vice-chair for NACDL's Amicus Committee is among my favorite ways to engage with NACDL's policy goals. I'm thrilled that our new Executive Director is convening a committee-wide meeting to discuss NACDL's amicus protocol and explore potential refinements. In my view Amicus is a powerful tool in three arenas: substantive legal reform, coalition-building, and—perhaps less intuitively—fundraising.
For example, I recently spearheaded NACDL's amicus effort opposing a broad reading of the career-offender guideline, a guideline that converts racial disparities in policing into dramatic racial disparities in federal sentencing. The Supreme Court practice group at mega-firm Hogan Lovells, which is handling the case pro bono, requested NACDL's support. That allowed me to spend time talking with prominent "BigLaw" lawyers about how NACDL's work supports their firm's pro bono commitment. I then reached out to Sentencing Resource Counsel ("SRC") at the Federal Defenders, and we assembled an amicus group of NACDL, the ACLU Criminal Law Reform Project, and ACLU chapters for the three states in the Third Circuit. Our brief combines SRC data on sentencing with ACLU data on policing, tackling draconian sentencing and the role of race in the criminal legal system head-on.
As co-chair of the White-Collar Committee I have collaborated with staff to plan, and have led, nearly all of our meetings in recent years. I incorporate a substantive component into most meetings, inviting as "guest speakers" members who are handling cutting-edge issues that frequently have broad implications for the system as a whole. These presentations add value for members and help us cultivate new leaders.
Collaborating with NACDL's outstanding Marketing staff on the challenge of white-collar membership is an important part of my work on the White-Collar and Membership Committees. If elected to a second term, I hope to continue exploring an idea I've expressed to Lisa Wayne, Jessica Stepan, and others: that building ties with the white-collar bar may be better approached as fundraising than as membership development.
My resume reflects my deep ties within the Philadelphia legal community. I consistently use them to raise awareness of NACDL's work, encouraging new collaborations and recruiting new members. I plan to take to heart Lisa's challenge to become active on social media; I may seek mentoring, though!
I would be honored to continue my service to NACDL as a second-term director.