Brief filed: 08/04/2016
Documents
Buck v. Davis
United States Supreme Court; Case No. 15-8049
Prior Decision
Decision below Buck v. Stephens, 623 Fed.Appx. 668 (5th Cir. Aug. 20, 2015).
Argument(s)
The Fifth Circuit has repeatedly failed to follow this Court's precedent concerning issuance of COA. This Court has clearly articulated the standards for granting a COA. This Court was required to reiterate the standards for issuance of a COA in Miller-El v. Cockrell, 537 U.S. 322 (2003). The errors identified in Miller-El continue to influence Buck's case. The Fifth Circuit's self-created rules tend to impermissibly disfavor the grant of habeas corpus relief. The Fifth Circuit's consideration of COA again required this Court's intervention: In Tennard, 542 U.S. 274, 283 (2004). Despite this Court's stated principles for issuance of a COA, the Fifth Circuit proceeded along "a distinctly different track." Even after Tennard, the Fifth Circuit continued to adhere to its own jurisprudence rather than this Court's precedents. Mr. Buck's case is an appropriate one for this Court to reinforce the correct application of its COA standards in the Fifth Circuit.
This is a sponsored ad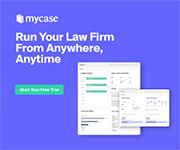 MyCase
Manage Your Law Firm All in One Place
Author(s)
Barbara Bergman, NACDL, Tuscon, AZ; Hilary Sheard, TCDLA, Austin, TX.