Page Hero
Drug Law Reform
NACDL calls upon the federal and state governments to end the War on Drugs by declaring all drug use to be a health rather than a criminal problem and immediately repeal all laws criminalizing the possession, use and delivery of controlled substances. NACDL fights to prevent discriminatory and disproportionate laws often inherent in many drug laws.
The United States constitutes less than 5% of the world's population, yet its prisons house 25% of the worldwide prison population. This phenomenon is due largely to the War on Drugs. First declared in the 1970s, the War on Drugs sought to combat the illegal drug trade in the U.S. through policies intended to discourage distribution and consumption of illegal drugs. However, the War on Drugs and the harsh sentencing policies that followed, swelled our prison population and disproportionately targeted communities of color. The number of Americans imprisoned for violating drug laws increased from 1980 to 2017, from roughly 41,000 to 453,000 (The Sentencing Project - Factsheet:Trends in U.S. Corrections).
In recent years, many have begun to recognize that the War on Drugs has failed. States are legalizing the medical and recreational use of marijuana and decriminalizing marijuana and other drugs. Congress passed the Fair Sentencing Act of 2010, which reduces the crack cocaine sentencing disparity from 100:1 to 18:1 that resulted in sentencing disparities between African Americans who represented the majority of people arrested for crack offenses and made retroactive by the passage of the First Step Act in 2018. And recently Members of Congress have introduced legislation to end federal marijuana prohibition.
November 2000, NACDL passed a Resolution of the Board of Directors of the National Association of Criminal Defense Lawyers Calling for an End to the War on Drugs.
State Drug Law Reform & Legislative Tracking
Recognizing the impact of the failed War on Drugs, many states in recent years have made a number of adjustments to their drug laws. Six states have now reclassified all drug possession from a felony to a misdemeanor: California (Proposition 47 in 2014), Utah (HB 348 on 2015), Conneticut (HB 7104 in 2015), Alaska (SB 91 in 2016), Oklahoma (State Question 780 in 2016), and Oregon (HB 2355 in 2017).
Twenty-four states and Washington, DC have decriminalized the possession of small amouts of marijuana. Thirty-three states and Washington, DC have legalized medical marijuana, and eleven states and Washington, DC have legalized recreational marijuana.
NACDL tracks state legislation related to marijuana and other drug law reforms. See below for 2019 legislation.
---
Federal Drug Law Legislation
In July 2019, Rep. Jerrold Nadler (D-NY) and Sen. Kamalas Harris (D-CA) introduced the Marijuana Opportunity Reinvestment and Expungement (MORE) Act (H.R. 3884/S. 2227), which would remove cannabis from the Controlled Substance Act and create a process for expungement and resentencing of prior convictions. The MORE Act has been referred to as the most far-reaching marijuana reform legislation to be introduced in Congress. Not only will it de-schedule marijuana, but it seeks to address historic and current racial disparities by funding social equity programs for individuals and communities most harmed by the War on Drugs. NACDL signed onto a coalition letter in support of the MORE Act and calls on Congress to pass the legislation.
NACDL Legislative Action Center

---
Why Drug-Induced Homicide Laws Are Counterproductive
On the books in many states and federally, drug-induced homicide laws have gained in popularity as the country deals with an increase in drug overdose deaths. Drug-induced homicide laws seek to hold drug distributors criminally responsible for overdose deaths. Believed to target major drug traffickers, these laws are actually resulting in friends, family members and romantic partners of overdose victims being charged for their death. According to a 2017 report by the Drug Policy Alliance, individuals charged with or prosecuted for drug-induced homicide increased by over 300 percent in six years, to 1,178 in 2016 from 363 in 2011.
Personal Stories Drug-Induced Homicide Defense Toolkit More on Drug-Induced Homicide
Continue reading below
This is a sponsored ad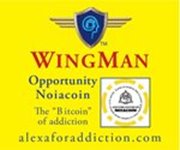 WingMan Opportunity Noiacoin
The "Bitcoin" of addiction
---
Resources
Below, please find information on newly released reports and other resources.
Organizational Resources:
Drug Law Media Items
Humanizing the Client & the Cause: Effective Sentencing, Managing Media, & Engaging the Community

Moderated by:

• Leo Beletsky, Professor of Law and Health Sciences and Faculty Director, Health in Justice Action Lab, Northeastern University School of Law

Presented by:

• Carrie Allman, Homicide Chief, Montgomery County (PA) Office of the Public Defender

• Devin Reaves, Executive Director, Pennsylvania Harm Reduction Coalition

• Joshua Vaughn, Staff Reporter, The Appeal

Defending Drug Overdose Homicides in Pennsylvania
November 6, 2019 | Harrisburg, PA

[see attached materials]

Pretrial Motions Practice

Presented by:

• Carrie Allman, Homicide Chief, Montgomery County (PA) Office of the Public Defender

• Brie Halfond, Trial Attorney, Montgomery County (PA) Office of the Public Defender

Defending Drug Overdose Homicides in Pennsylvania
November 6, 2019 | Harrisburg, PA

[see attached materials]

Understanding and Challenging the Drugs: Chemistry and Toxicology

Presented by:

• Dr. Jasmine Drake, Graduate Program Director and Assistant Professor, Administration of Justice Department, Barbara Jordan-Mickey Leland School of Public Affairs, Texas Southern University

Defending Drug Overdose Homicides in Pennsylvania
November 6, 2019 | Harrisburg, PA

[see attached materials]
Explore keywords to find information