Page Hero
Public Defense
On March 18, 1963, in Gideon v. Wainwright, the U.S. Supreme Court laid the foundation for our nation's public defense system. In their ruling the Court made clear that providing counsel to those facing criminal charges was a "fundamental right, essential to a fair trial." Today we continue to fight to make the constitutional promises of counsel and of a fair trial realities.
Gideon in 60 Video Campaign
Defense lawyers fight every day to protect the rights and interests of both individual clients and the community. Listen to the voices of public defense share their stories about the work they do, the role they play, why they do this work, and the ways in which they serve their communities.
Lend your own voice - record a video sharing:
What inspires you to do this work?
End a common misconception people may have about public defense.
Amplify the message of why public defense matters today.
---
Social Media Toolkit
Join NACDL in celebrating #Gideonat60 by sharing on social media your recognition and appreciation for the tireless work done by public defenders and court-appointed counsel across the country.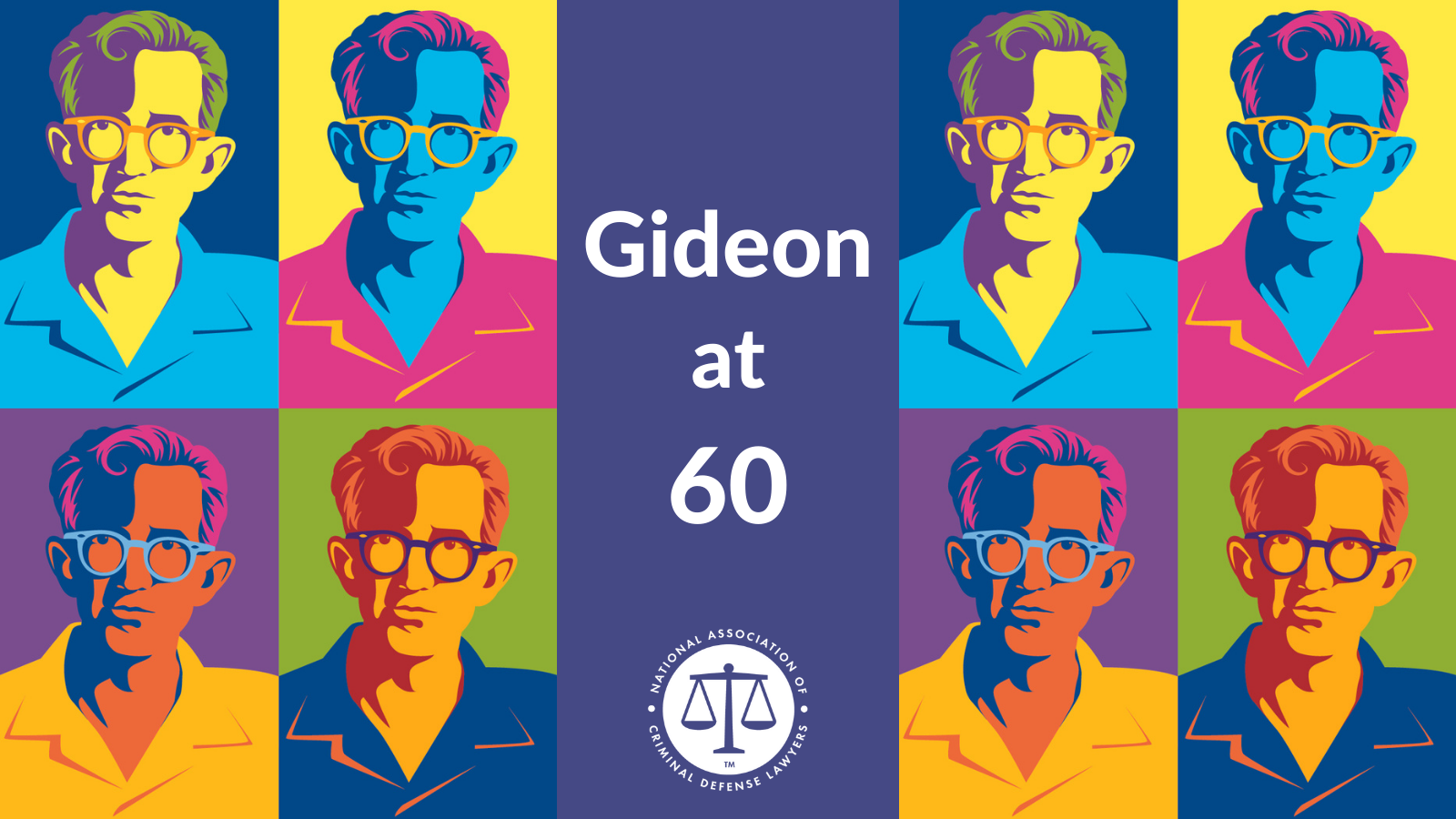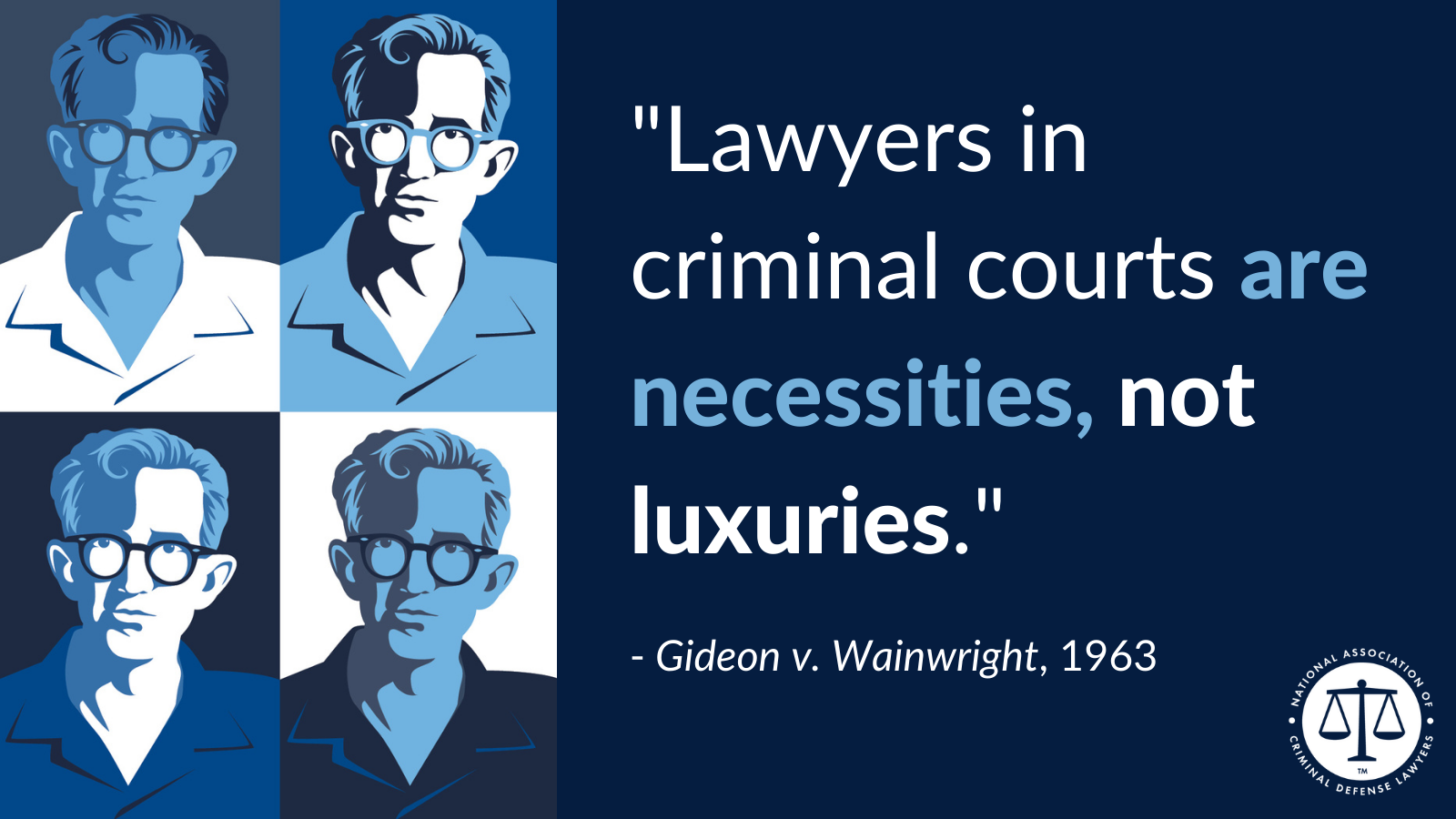 Like the images you see? You can celebrate public defense yourself with these amazing graphic art images. Tag us on social media and check out our toolkit for inspiration.
---
Public Defense Op-Eds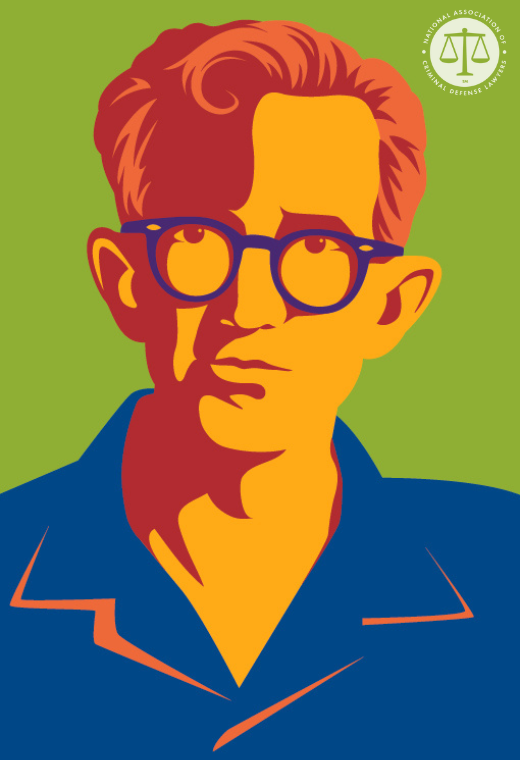 Public defense lawyers are powerful advocates in and out of the courtroom. Read about the power of public defense in these opinion articles.
Have a story to share? Our communications team stands ready to help you bring your voice to life through an op-ed.
---
Public Defense Scholarships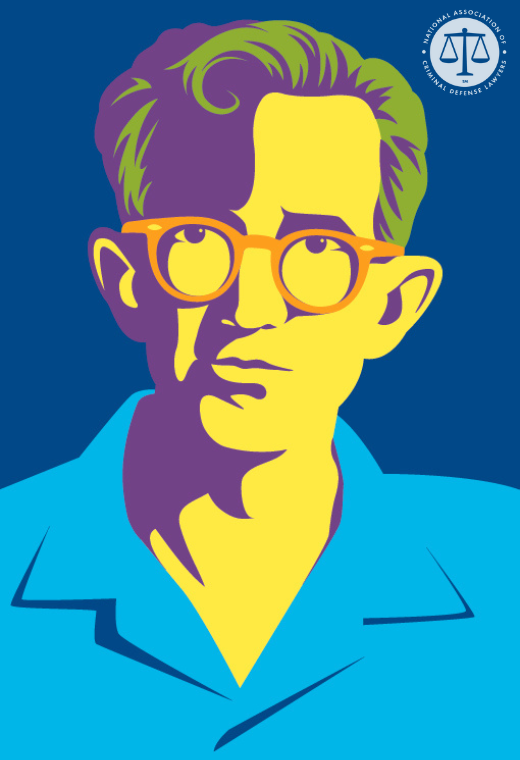 It is critical to ensure public defense lawyers have access to high quality training. Through generous grant funding, NACDL is able to offer scholarships to help defray the costs of registration and travel. Interested in our scholarship program?
Want to help support training opportunities for public defense lawyers? Make a donation to NACDL's Foundation for Criminal Justice.
---
Advocacy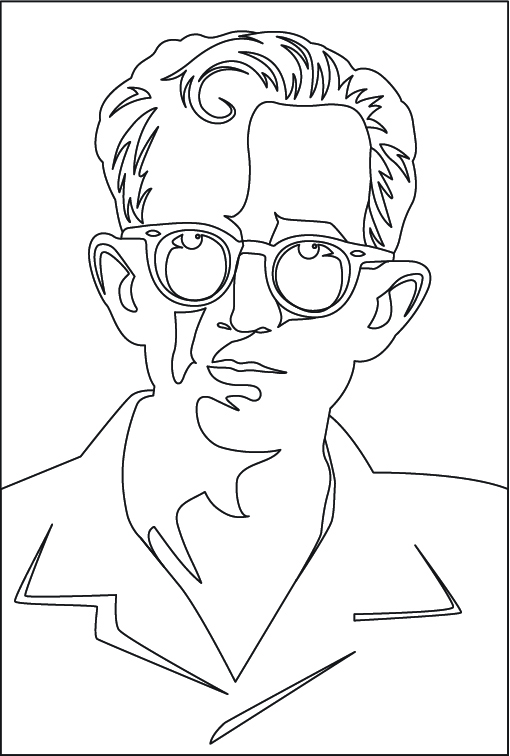 Everyone has theright to have a skilled and zealous advocate when they face a criminal accusation. However, in many states and localities people are left waiting months or more to have a lawyer assigned to their case. Through our amicus work and direct litigation, NACDL works to ensure the right to counsel is protected, advocating for the prompt appointment of counsel.
In cooperation with WACDL, the NYU Center on Race, Inequality, and the Law, and Winston & Strawn, NACDL filed a lawsuit in Wisconsin to redress the state's inability to timely provide access to counsel.
The past decades have seen growth in the use of systemic litigation to address underfunded, understaffed, under-resourced, and overloaded public defense systems. Read more about systemic litigation across the country.
---
1962-2023: Still Fighting for the Dream - Gideon Graphics
Show your love and support for public defense lawyers; highlight the power of public defense to change lives and change communities; or demonstrate your public defender pride with our Gideon anniversary graphics.
Like the graphics? Download these and more
---
Questions about NACDL's work in Public Defense, contact Director of Public Defense, Bonnie Hoffman.
BHoffman@nacdl.org


@GideonGuardian
---
Webinars
Defenders Becoming DAs: Unpacking the Tension in Our Community

On January 27th, 2022, NACDL partnered with the National Association for Public Defense (NAPD), Gideon's Promise and the National Legal Aid & Defender Association (NLADA) to host a conversation about public defense, elected prosecutors, and the power to transform the criminal legal system. The discussion featured Professor Angela J. Davis, Distinguished Professor of Law, American University Washington College of Law; Jonathan Rapping, Founder & President, Gideon's Promise; and Manohar Raju, San Francisco Public Defender; and Akhi Johnson, Acting Director, Reshaping Prosecution, Vera Institute for Justice.

WEBINAR RESOURCES

Transforming America's Criminal Justice Landscape Must Include Public Defender Overhaul, WDET, May 26, 2021.

A New Generation of Prosecutors is Leading the Charge to Reimagine Public Safety, Data for Progress, November 2021.

For the People: A Conversation with Larry Krasner, Brennan Center for Justice and John Brademas Center of NYU, May 25, 2021.

Johnson, Akhi, What's in a Name? A Small Step Prosecutors Can Take to Build a More Humane System,Vera Institute of Justice, July 24, 2020.

Davis, Angela J., Reimagining Prosecution: In Search of the True Progressive, 3(1) UCLA Criminal Justice Law Review (2019). 

Davis, Angela J., The Progressive Prosecutor: An Imperative for Criminal Justice Reform, Fordham Law Review Online 87, 8 (2018). 

Rapping, Jonathan, The Power to Transform is Stronger than the Power to Punish: Public Defenders are the Key to Equal Justice, Los Angeles Public Interest Law Journal, Vol. 6 (2017). 

Rapping, Jonathan, Who's Guarding the Henhouse? How the American Prosecutor Came to Devour Those He is Sworn to Protect, Washburn Law Journal, Vol. 51 (2012).  

​

Race and Public Defense (SCJN 2021)

When people think of public defense, they often think of it as a service provided in the context of criminal representation. However, historically lawyers who represent indigent defendants have sometimes served a hybrid function as both legal advocates and community organizers.

Kenitra Brown, Founding Board Member & Criminal Justice Committee Co-Lead, Power in Action; Staff Attorney and Director of Engagement, The Deason Criminal Justice Reform Center
Emily Coward, Project Attorney, North Carolina Racial Equity Network, UNC-Chapel Hill School of Government
Johanna Jennings, Founder & Executive Director, The Decarceration Project
Kimberly O'Neil, CEO, Giving Blueprint; Founding Director, Power in Action
Moderated by: Monica Milton, Public Defense Counsel, NACDL


Race + Criminal Legal System: Public Defense


A discussion with Matthew Clair, PhD of Stanford University as we dissect his recent book Privilege and Punishment: How Race and Class Matter in Criminal Court (Published by Princeton University Press, November 2020), moderated by Travis County Chief Public Defender Adeola Ogunkeyede and joined by Porsha-Shaf'on Venable, Supervising Attorney at the Bronx Defenders and Director of Membership for the Black Public Defender's Association.

Related Resources
Explore keywords to find information