Designed with you in mind, the NACDL Affinity Partner Program provides savings and unique offers on products and services. Through their advertising, sponsorships, and other means of support, our Affinity Partners help to advance NACDL's vision of fair, rational, and humane treatment within the criminal justice system.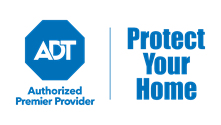 Get Your FREE* ADT-monitored home security system today AND $100 Visa reward card from Protect Your Home ADT Authorized Premier Provider. A safer home and peace of mind are just one click away.
Learn More and Save
*New customers only. Early termination fee applies. Installation starts at $99 with 36/24 month monitoring agreement. Upgraded packages require additional install fee. Click here for full details: https://Partners.ADT.com/SSE-P1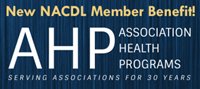 Health Insurance Programs for NACDL Members: Health, Life, Disability Income, Long-Term Care, Medicare Supplements, Dental & Vision, and more! Call 888-450-3040.
Learn More and Save

AVIS Car Rentals: Receive $15 off a weekly rental and $10 - $20 off a weekend rental. Call 1-800-698-5685 and use code AWD #T184800.
Learn More and Save

BUDGET Car Rentals: Receive 20% off a weekly rental or $20 off a weekly rental with one free weekend day. Call 1-800-455-2848 or visit online and use code: BCD # Z658500.
Learn More and Save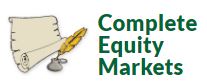 Gain Professional Liability Insurance, specially designed and rated for criminal defense lawyers, public defenders and part-time attorneys.
Learn More and Save

Sign up for credit card processing services customized to meet the unique needs of lawyers and law firms. Click here for more information.
Learn More and Save

Everyone likes options. Member Options gives you the power to choose—all while saving you time and money. Get quotes from top-rated insurance carriers on Auto, Home, Renters, Pet, Travel and Home Warranty insurance in a matter of minutes. Answer a few simple questions online or over the phone with our licensed insurance experts to compare multiple options that meet your specific needs. To review and choose what's best for you, click here or call 833-378-8224.
Learn More and Save
Continue reading below
Coronavirus Resources
NACDL to Focus on Service and Support for Members, Clients, and Community Throughout Virus Emergency
Learn More

MyCase is an affordable, intuitive and powerful legal case management software designed for the modern law firm. Give your law firm the advantage of a complete case management software solution – get organized with contacts, calendars, cases, documents, time tracking, and billing. MyCase also includes a first of its kind integrated client portal so everyone stays informed and connected. NACDL members get a 10% lifetime discount. Start your free trial today!
Learn More and Save

NACDL members can save up to 75% off on over 93,000 Office Depot products. Great for printing and office needs. Shop online or in any Office Depot or OfficeMax store. Click here to shop online or print off a FREE Store Purchasing Card.
Learn More and Save

NACDL members save 15% at over 350 Red Roof Inns in 41 states. Complimentary WiFi and pets stay free. Three ways to book: Call (800)-RED-ROOF and use code "619952" or "NACDL" at check-in or online through the NACDL Red Roof Inn website.
Learn More and Save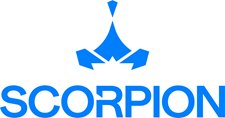 NACDL members get a free market analysis to understand how to take advantage of opportunities in your local market, a consultation to help guide you on what's possible, and $500 in digital advertising paid for by Scorpion when you sign up.
Learn More and Save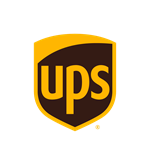 Enroll in the NEW NACDL UPS Savings Account! Take the guesswork out, and put the easy in! New and improved flat rate pricing, savings of 50% on Domestic Next Day/Deferred, 30% on Ground Commercial / Residential and up to 50% on additional services! Open a new account, or if you are already taking advantage of our UPS savings program, re-enroll and apply the new discounts to your existing account.
Learn More and Save

NACDL members receive up to 20% off the "Best Available Rate" at over 7,500 participating locations worldwide. Book online or call 1-877-670-7088 and give the agent your special discount ID number "1000007487" at time of booking to receive discount.
Learn More and Save
*NACDL does not necessarily endorse or guarantee the quality, applicability, or discounts of the products and/or services of its Affinity Partners. Users of these products and/or services do so at their sole discretion and NACDL assumes no responsibility for them.