Page Hero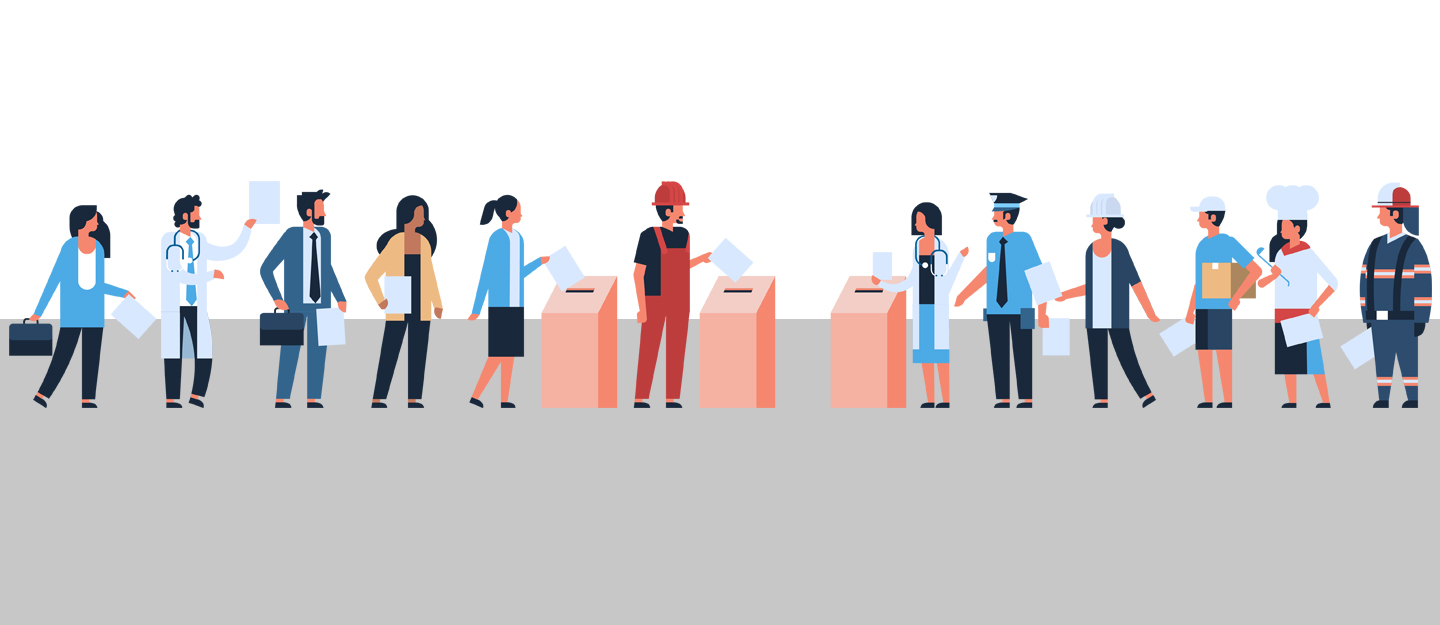 ---
How to Vote in the 2021 Election
More Information on 2021 Election
---
About NACDL Elections
NACDL conducts annual elections for various officer and Board positions. Each year, NACDL elects approximately one-third of the Board of Directors. Directors serve three-year terms and may serve two consecutive full terms. Each year NACDL also elects a Secretary, Second and First Vice President, and President Elect. After a one-year term, the President Elect automatically becomes President. Finally, NACDL elects a Treasurer to a two-year term every other year. The Treasurer is ineligible to run for any Board or Director office during that term.
Periodically NACDL conducts special elections to fill positions left vacant. All elections and election candidates are subject to the provisions of the NACDL bylaws regarding elections and to the board-adopted standing board policy on elections.
---
NACDL General 2021 Election
In 2021, NACDL will elect 13 members of the Board of Directors, in addition to a President-Elect, First Vice President, Second Vice President, and Secretary. Members interested in seeking nomination should review the candidacy deadlines and procedures for more information.
The Nominating Committee has met and nominated candidates for all open Officer and Director positions.
Qualified members also had the option to run for Officer and Director positions via petition; one candidate submitted a timely and qualified candidacy petition for the position of First Vice President.
For Director and Officer positions other than First Vice President, the candidates nominated by the Nominating Committee will be declared elected by acclamation at NACDL's Annual Membership Meeting on July 24, 2021.
Candidates for First Vice President
Nominating Committee Candidates
Candidacy Petition Information
---
NACDL Special Election Notice
NACDL's Board of Directors will fill a board vacancy by special election at the Board's July 24 Annual Meeting. The vacant term will run until the 2023 Annual Meeting. The Board of Directors will elect candidates upon nomination by the Nominating Committee.
---
Election Governance
NACDL has adopted several resolutions that apply to NACDL elections.
Policy on Affiliate Board Representatives
Explore keywords to find information