Page Hero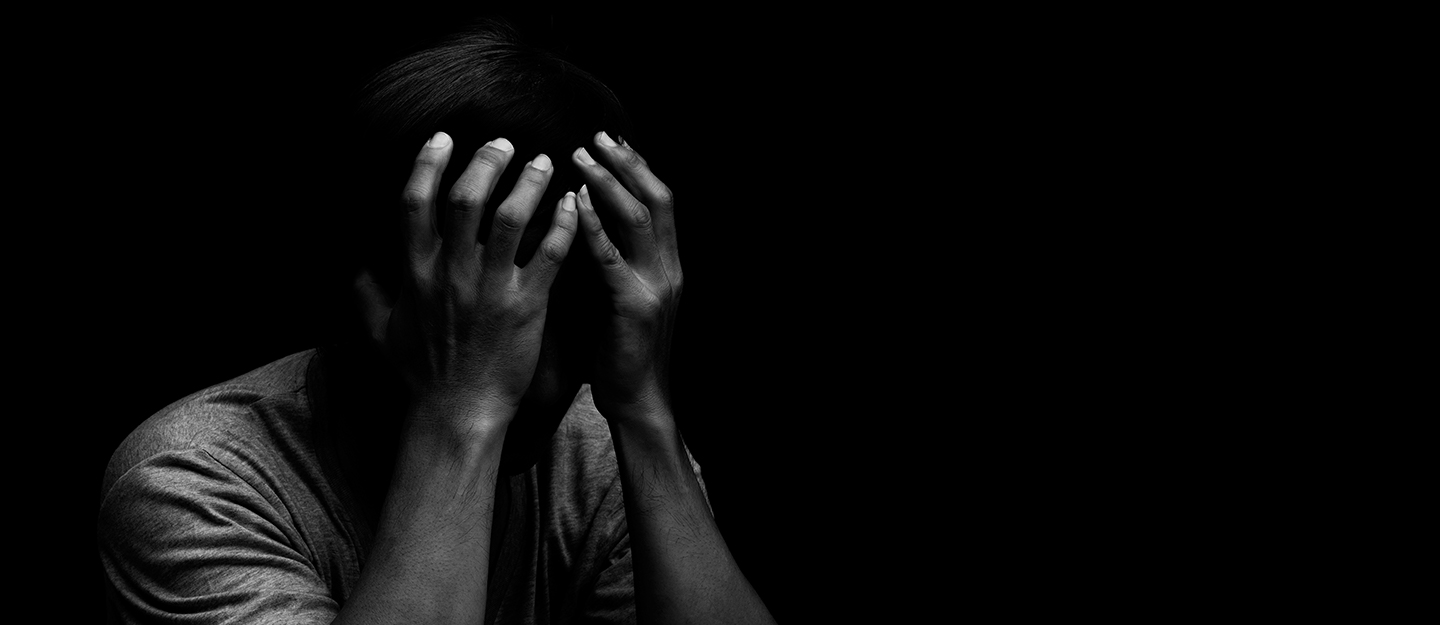 Racial Disparity
Race matters in our criminal legal system. It affects how likely you are to be pulled over by police, how likely you are to be released or detained pretrial, how likely the state is to seek the death penalty, and how severely you are sentenced.
NACDL has been committed to examining race as an issue within the criminal justice context.
State Reform Reports and Programs
Upcoming Events Race and the Criminal Legal System
Additional Resources on Race and the Criminal Legal System
Race and the Criminal Legal System
After the Civil War Southern states embraced criminal justice as a means to reimpose racial control over African Americans. This included the passing of "Black Codes" and later Jim Crow laws. The 13th Amendment to the Constitution abolished slavery and involuntary servitude, except as punishment for a crime. It is this loophole in the 13th Amendment that Southern states exploited in passing "Black Codes" and in setting up new economic and labor systems that relied on the arrest and imprisonment of African Americans. For example, these codes implemented vagrancy laws that criminalized unemployment, resulting in African Americans returning to slave-like environments through forced labor and convict leasing. Violation of the black codes also resulted in offenders having to pay fines; those who were unable to were forced by the state into labor until they worked off their balances.
Why is this important? Because the same criminal legal system that was developed after the Civil War to reimpose control over African Americans exists today. Imprisonment has been and continues to be used as a weapon to control communities of color in ways that aren't used in other communities. We see this in the crack-cocaine sentencing disparity, the over policing of black communities, the excessive criminal fines and fees imposed on defendants, and a bail system that relies on payment to secure one's freedom.
Black men comprise about 13% of the general population, but about 35% of those incarcerated.
Black women comprise 44% of incarcerated women, but only make up about 13% of the female U.S. population.
As stated in the Vera Institute's 2018 report, An Unjust Burden: The Disparate Treatment of Black Americans in the Criminal Justice System:
"racial disparities in the criminal justice system are no accident, but rather are rooted in a history of oppression and discriminatory decision making that have deliberately targeted black people and helped create an inaccurate picture of crime that deceptively links them with criminality."
Browse each section below to learn how racial disparities impact every aspect of our criminal legal system:
Race and Policing Race and the War on Drugs Race and Pretrial Race and Sentencing Race and Collateral Consequences
Race and Juvenile Justice Race and the Death Penalty Race and Public Defense
"Racism is so universal in this country, so widespread, and deep-seated, that it is invisible because it is so normal."

- Shirley Chisholm
Implicit Bias
According to the Kirwan Institute for the Study of Race and Ethnicity, implicit bias "refers to the attitutes or stereotypes that affect our understanding, actions, and decisions in an unconscious manner. These biases, which encompass both favorable and unfavorable assessments, are activated involunarily and without an individual's awareness or intentional control. Residing deep in the subconscious, these biases are different from known biases that individuals may choose to conceal for the purposes of social and/or political correctness. Rather, implicit biases are not accessible through introspection. The implicit associations we harbor in our subconscious cause us to have feelings and attitues about other people based on characteristics such as race, ethnicity, age, and appearance. These associations develop over the course of a lifetime beginning at a very early age through exposure to direct and indirect messages, in addition to early life experiences, the media and news programming." Everyone possess implicit biases. Why is this important? If everyone possess implicit biases, then these biases exist within police, prosecutors, defense attorneys, judges, correction officers, probation officers, etc.
What Are Your Biases? - Take the Test
---

State Reforms Addressing Racial Disparities
In recent years several states have adopted racial impact statements, tools used to determine whether pending criminal justice legislation will increase racial and ethnic inequities. States that require racial impact statements include Iowa, Connecticut, Oregon, New Jersey, and Florida. In 2008, the Minnesota Sentencing Guidelines Commission voluntarily elected to prepare racial impact statements on proposed crime bills pending before the legislature. In 2019, seven states introduced legislation to require racial impact statements – Illinois, Kentucky, Minnesota, Mississippi, New York, Oklahoma, and Vermont.
Racial Impact Statement Reforms
Legislatures have also worked to address racial disparities through passing legislation requiring various actors in the criminal legal system to collect and report demographic data, including data on race and ethnicity, in conjunction with data related to arrests, plea negotiations, dispositions, restitution ordered, and other aspects of the criminal legal system. Some recently passed provisions, such as Colorado's SB 217 and New York's A 10609, focus on data related to law enforcement and police contacts, such as use of force, arrest-related injury and death, and unannounced entry into a residence. Vermont passed S 219 this year, requiring that the Secretary of Administration only approve grants from law enforcement agencies that have complied with race data reporting requirements. Connecticut SB 880 and Utah HB 288 mandate demographic data collection and reporting from prosecutorial agencies, courts, and corrections. Colorado HB 1297 requires all jails to report quarterly data on their population, including their pretrial population, with a focus on collecting data on race, ethnicity, and homelessness.
Consider joining NACDL's State Criminal Justice Network (SCJN) to exchange information, share resources, and develop strategies for promoting a more just criminal legal system.
State Criminal Justice Network

---
Tackling Racial Disparities in the Criminal Legal System
NACDL has been and remains committed to examining race as an issue within the criminal legal system, convening projects and the Race Matters I and II conferences in 2017 and 2019, to address tackling the issue of racial bias in the court system.
We continued these efforts August 23-25, 2018 at the Presidential Summit concurrent with our 17th Annual State Criminal Justice Network Conference. The event, entitled Shattering the Shackles of Collateral Consequences: Exploring Moral Principles and Economic Innovations to Restore Rights and Opportunity, was our opportunity to shed light on how the pervasive collateral consequences and legal barriers that arise from contact with the criminal legal system, in particular as they relate to race.
Shattering the Shackles Report
---
---
Race and the Criminal Legal System Discussion Series
Upcoming Program: On Wednesday, September 22nd at 4:00pm ET (1:00pm PT), NACDL is partnering with Fair & Just Prosecution to host a discussion about racial disparities in prosecution, how to reduce these disparities, and ways to center racial equity in prosecutorial reform efforts. The discussion will feature Professor Angela J. Davis, Distinguished Professor of Law, American University Washington College of Law (moderator); Akhi Johnson, Acting Director, Reshaping Prosecution, Vera Institute of Justice; and Wesley Caines, Chief of Staff at The Bronx Defenders.
The Race and the Criminal Legal System Discussion Series seeks to highlight how race intersects with various issues in the criminal legal system, navigating these racial disparities, and ways to advocate for change. Previous events have focused on issues around policing, pretrial practices, public defense and collateral consequences. Please visit the webinar resources page for access to recordings of previous discussions and updates regarding additional events.
---
Race Matters Summit: The Impact of Race on Criminal Justice
Race Matters in our criminal legal system. It affects what happens from initial contact with police on the street, to the end of the case and everything in between. As part of being effective advocates for our clients, criminal defense lawyers face the challenge of confronting the difficult issues presented by race in America. The Race Matters program is designed to help practitioners identify and confront issues of racial bias in our courts, the law enforcement community, by prosecutors, and yes, even the defense team. Check out videos of each presentation from our past two programs, as well as related written materials.
Race Matters I (2017) Race Matters II (2019)
Additionally, for CLE-eligible opportunities, please check out Race Matters III, a 13-hour webseries available for online purchase. Registration is also open for the 4th Annual Summit, Race Matters IV, which will be held in-person in Chicago, IL, September 1-3, 2021.
Race Matters III (2020) Race Matters IV (2021)
---
Under Siege
On Thursday, October 16, 2014, NACDL hosted a webinar entitled Under Siege: The Defense Bar Examines Police Militarization, Ethnic & Racial Dynamics of Sentencing, and Their Impact on Criminal Justice Outcomes. The webinar was in response to the uprisings in Ferguson, Missouri subsequent to the police killing of an unarmed black teenager; and the ensuing swift and extreme police response.
The webinar also explored the plethora of polarizing issues including racism, implicit bias, disparate sentencing policies, as well as, the over-policing of minority and poor communities.
Panel I-The Issues, addressed militarization, ethnic & racial dynamics of sentencing and their impact on criminal justice outcomes. Panel II-Community Perspective and Solutions examined the historical and systemic issues associated with crime and the response of police to those communities most affected by crime. The panel also addressed solutions policy makers and communities can make to solve these issues on the local, state and federal level.
Panel I - The Issues Panel II - Community Perspective and Solutions
---
Racial Disparity Project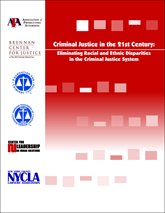 Since 2012, NACDL has embarked upon an important and timely project addressing racial and ethnic disparities within the criminal justice system. NACDL, along with the Brennan Center for Justice, the New York County Lawyers' Association, the Center for NuLeadership on Urban Solutions and the Association of Prosecuting Attorneys, initiated the project with a two and a half day convening entitled Criminal Justice in the 21st Century: Eliminating Racial and Ethnic Disparity in the Criminal Justice System, culminating with the release of academic articles recently published in the New York University Journal of Legislation and Public Policy.
Elements of the project have included the October 2012 convening; a report detailing recommendations generated from the convening; a series of articles on race published in The Champion magazine; a three-part podcast featuring organizers of the conference discussing the goals and objectives of the convening and subsequent report; the second convening entitled Criminal Justice in the 21st Century: Eliminating Racial and Ethnic Disparity in the Criminal Justice System: Advancing the Reform Dialogue Through Action with links to the webcast; and the New York Journal of Legislation and Public Policy academic articles are the final elements of this major undertaking. The Journal series features articles from leading academics on the issue of race and ethnic disparity in the criminal justice system. In addition many of the academics participated on panels related to their articles.
Read Report
The Champion Articles - Racial Disparities
Racial Disparity Media Items
Race and Public Defense (SCJN 2021)

When people think of public defense, they often think of it as a service provided in the context of criminal representation. However, historically lawyers who represent indigent defendants have sometimes served a hybrid function as both legal advocates and community organizers.

Kenitra Brown, Founding Board Member & Criminal Justice Committee Co-Lead, Power in Action; Staff Attorney and Director of Engagement, The Deason Criminal Justice Reform Center
Emily Coward, Project Attorney, North Carolina Racial Equity Network, UNC-Chapel Hill School of Government
Johanna Jennings, Founder & Executive Director, The Decarceration Project
Kimberly O'Neil, CEO, Giving Blueprint; Founding Director, Power in Action
Moderated by: Monica Milton, Public Defense Counsel, NACDL


Race + the Criminal Legal System: Racially Charged Misdemeanors

Lisa Wayne, Past President of NACDL and the current President of the NACDL Foundation for Criminal Justice, moderates a discussion around Brave New Films' recently released documentary Racially Charged: America's Misdemeanor Problem. This short film traces America's modern misdemeanor system back to the post-civil war period, unpacking the criminalization of certain conduct as a means for social and economic control over Black Americans. Panelists include Bernice Corley, Executive Director of the Indiana Public Defender Council, and Alexandra Natapoff, the Lee S. Kreindler Professor of Law at Harvard Law School and author of Punishment Without Crime: How Our Massive Misdemeanor System Traps the Innocent and Makes America More Unequal.

Related Resources

Speakers

NACDL Past President Lisa Monet Wayne is an attorney in private practice in both state and federal courts around the country. She handles serious felonies and complex civil litigation including numerous high profile cases. Previously, Wayne was a Colorado State Public Defender for 13 years where she served as office head, training director, and senior trial attorney. She lectures nationally with NACDL, NCDC, NITA, ABA, ATLA and various other organizations. Wayne is currently an adjunct law professor at the University of Colorado where she teaches Trial advocacy, and she serves on faculty at the Trial Practice Institute at Harvard Law School, The National Criminal Defense College, and Cardozo Law School. She serves as a legal analyst for various media outlets including ABC, CNN and Fox News and continues to be an advocate in all venues of the media addressing important issues confronting the criminally accused. In 2005, Wayne was honored with the Robert J. Heeney Award, NACDL's most prestigious recognition.

Bernice A. N. Corley is the Executive Director. As Executive director she assist in the managing of the agency and carrying out the policies established by the Board of Directors. Prior to joining the Public Defender Council, Ms. Corley served four years as General Counsel at the Department of Education and also served as legal counsel for both the Indiana Senate and Indiana House of Representatives. Her career includes clerking for Hon. Carr Darden. Ms. Corley served as a Marion County Public Defender Agency as trial counsel as well as appellate counsel.

Alexandra Natapoff is an award-winning legal scholar and criminal justice expert. She writes about criminal courts, public defense, plea bargaining, wrongful convictions, and race and inequality in the criminal system. Her book Punishment Without Crime: How Our Massive Misdemeanor System Traps the Innocent and Makes America More Unequal (Basic Books) reveals the powerful influence that misdemeanors exert over the U.S. criminal system. Her book Snitching: Criminal Informants and the Erosion of American Justice (NYU Press), won the ABA Silver Gavel Award Honorable Mention for Books: her original work on criminal informants has made her an international expert.

Professor Natapoff is a 2016 Guggenheim Fellow, a member of the American Law Institute, and a graduate of Yale University and Stanford Law School. She has testified before Congress and numerous state legislative bodies; she has helped draft state and federal legislation; her work appears frequently in judicial opinions as well as the national media. Prior to joining the academy, she served as an Assistant Federal Public Defender in Baltimore, Maryland.

Race + Criminal Legal System: Collateral Consequences Part II

In Part I of our discussion on Race and Collateral Consequences, we heard from our featured panelists just how the collateral consequences of a conviction – the specific legal barriers, generalized discrimination, and social stigma – have become more numerous and severe. Much like the Jim Crow Laws that relegated African Americans to a permanent and multi-generational underclass, collateral consequences stemming from criminal conviction can be an individual's most serious punishment, permanently relegating a person to second-class status. In Part II of this discussion, we take a deep dive into how a past criminal conviction can impact an individual's ability to participate in certain industries, e.g. the legal profession, the cannabis industry, and other business and entrepreneurship opportunities.

This webinar features Robert Patillo, Executive Director of the Rainbow PUSH Atlanta Peachtree Street Project (moderator); Kassandra Frederique, Executive Director of Drug Policy Alliance; Kevin Garrett, Fellow at the Texas Jail Project; and Tracey Syphax, Author and Entrepreneur, From the Block to the Boardroom, LLC. Join us for this important discussion and hear from our speakers how over policing and over incarcerating communities of color, and using prior convictions to effectively restrict access to these professional opportunities serves to prevent the accumulation of wealth and power, thus continuing to marginalize these communities.

Related Resources

Speakers

A graduate of Clark Atlanta University and Chicago-Kent College of Law, Attorney Robert Hillard Patillo, II is a lifelong civil and human rights activist. He is entirely dedicated to serving the poor and underprivileged. As an activist, Patillo has led workers on organization campaigns to petition for better wages, worked to integrate segregated organizations, and assisted discriminated workers against celebrity Chef Paula Deen while working with Reverend Jesse Jackson and the Rainbow/PUSH Coalition.

An experienced political strategist, has Patillo worked for over a 15 year on political campaigns on the local, state and national level. Patillo is currently a talk radio host on CBS Radio/ENTERCOM Radio and is a highly sought after political commentator and national speaker. Patillo has been featured in articles in the New York Times, Huffington Post and Politico Magazine to name a few is a frequent guest on cable news networks including Fox News, CNN, News One Now, One America News Network and Russia Today. Patillo currently is the chief attorney at The Patillo Law Group, LLC, "A Christian Centered Law Practice" focusing on civil rights law.

Kassandra Frederique is the executive director of the Drug Policy Alliance, a national nonprofit that works to end the war on drugs—which has disproportionately harmed Black, Latinx, Indigenous, immigrant, and LGBTQ communities—and build alternatives grounded in science, compassion, health, and human rights.

During her time at DPA, Frederique has built and led innovative campaigns around policing, the overdose crisis, and marijuana legalization—each with a consistent racial justice focus. Her advocacy, and all of the Drug Policy Alliance's work, lies at the intersection of health, equity, autonomy, and justice.

From August 1989 to May 2001, Kevin Garrett, JD served considerable time incarcerated in both county jails and in the Texas Department of Criminal Justice (TDCJ) prison system. While in TDCJ, he saw that individuals needing mental health and substance abuse services were all given a generic diagnosis and housed in general population with other offenders. The end of his stay in TDCJ would mark the beginning of his personal quest for recovery, and eventually, the study of regulations and laws of the criminal justice system in Texas.

Mr. Garrett went from being homeless in 2006 to graduating magna cum laude from Texas Wesleyan University with a bachelor's degree in paralegal studies in 2011.In the spring of 2018, Garrett earned his JD from the Oklahoma City University School of Law, earning the CALI award in Texas criminal procedure given to the student with the highest grade in a class.

He is the former Peer Policy Fellow at Texas Jail Project where he used his lived experience to expand TJP's capacity as well as expanding the organization's collaborative efforts with other stakeholders across the state. As a fellow, he worked for Texas Jail Project on issues having to do with mental health and contributing to their mission to improve conditions and the treatment of people in Texas county jails. During the 86th Texas Legislature, Kevin was an integral part of TJP, spearheading six bills to help transform the state's jails into safer and healthier facilities. One of those, HB 1651, was signed into law in September 2019 and helps nearly 5,000 pregnant inmates annually in getting access to better prenatal care.

In the spring of 2020, he was granted a waiver by the Texas Board of Law Examiners that allowed him the opportunity to sit for the October 2020 Texas bar exam, which he passed. He is currently awaiting certification from the Texas Supreme Court to begin practicing mental health defense.

He also serves as the Vice Chair of the State Bar of Texas' Disability Issues Committee and Chair of the Mental Health sub-committee and is a Commissioner on the Judicial Commission on Mental Health.

Author and Chief Executive of From The Block to The Board Room, Mr. Tracey D. Syphax is the Chief Operating Officer of Phax Group LLC., owner and manager of multiple residential properties in Mercer County, New Jersey and a Partner with Re-entry Ventures. As founder of From the Block to the Boardroom, Tracey serves as a moti-vational speaker, business consultant, author and self-publisher of his award winning Memoir "From the Block to the Boardroom" which chronicles his early years, and personal story of in-carceration, a testimony of triumph over tragedy. After exemplifying the power of overcoming tragedies, Mr. Syphax received a pardon from New Jersey's Governor Chris Christie.

Mr. Syphax is a 22 year distinguished innovator and advocate for criminal justice reform us-ing proper re-entry tools which encourage entrepreneurship for returning citizens. Mr. Syphax was named as one of the "Twenty Five Most Influential African Americans in New Jersey" for two consecutive years by the South Jersey Journal. Presently, Tracey is a Board Member of the African American Chamber of Commerce of New Jersey. The Chamber serves as a resource for businesses to develop and access new investment opportunities. Mr. Syphax made history in 2011 as the first African American to be awarded "Entrepreneur of the Year" by the Princeton Chamber of Commerce. Tracey is a proud servant as a Co-Chairman of the Trustee Board at Union Baptist Church, located in Trenton, New Jersey. Tracey was recognized by President Obama as a White House "Champion of Change" in 2014 for his impactful work in the re-entry field and for being a consistent advocate on behalf of the formerly impacted population.

Tracey's 2019 appointment to the Cannabis Trade Federation Diversity, Equality and Inclu-sion Task Force (CTF DEI) is recognition for his outstanding efforts in disinvested communi-ties. His mission and contributions to the CTF DEI is to advocate for the expansion of diversity of economic opportunities related to the cultivation, manufacturing and distribution of cannabis. Tracey is a voice for policies that expand ownership of non-traditional business ventures and also the development of community partnerships supporting cannabis commerce.
Explore keywords to find information