Documents
Kay v. United States
United States Supreme Court; Case No. 07-1281
Question Presented
1. When an indictment omits an element of the offense, must it be dismissed, or may such an error instead be excused as harmless? (The Court granted certiorari to decide this question, but did not resolve it, last Term in United States v. Resendiz-Ponce, 127 S. Ct. 782, 785-86 (2007).) 2. When the text, structure, and legislative history of a criminal statute are all ambiguous, is the rule of lenity applicable, or instead is that principle limited merely to cases in which the court can only "guess" at Congress's intent?
Argument(s)
This is a sponsored ad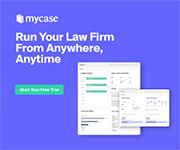 MyCase
Manage Your Law Firm All in One Place
Author(s)
John D. Cline and Peter E. Davids, Jones Day, San Francisco, CA.