The First Step Act's purported centerpiece mandates the creation of a federal prisoner risk and needs assessment system. A risk assessment tool will be used to classify prisoners as minimum, low, medium, and high risk, and prisoners will be assigned recidivism reduction programming based on identified needs. The system will be phased in over the course of approximately three years. The bill outlines various incentives that can be provided to participating prisoners, but the primary benefit is the opportunity to earn credits for early placement in prerelease custody or supervised release.
Concerns about risk assessment tools aside, the law bars a long list of offenders from earning or using time credits (including those with immigration detainers). Also buried in this section is the long overdue fix to the way in which the Bureau of Prisons calculates good-time credits, which will now equal the full 54 days per year mandated by the statute instead of the 47 days authorized by BOP policy. In the end, this measure has the potential to transform the BOP's mission, but the current provisions exclude far too many prisoners, many of whom are most in need of programming.
Webinars
In these two members-only webinars, leading experts examine the intricacies of the First Step Act. The First Step Act Webinar provides an overview and examines the sentencing implications of the law. The Compassionate Release and Second Looks Webinar focuses on the law's expanded mechanisms for early release.
Coronavirus Resources
NACDL to Focus on Service and Support for Members, Clients, and Community Throughout Virus Emergency
Learn More
This is a sponsored ad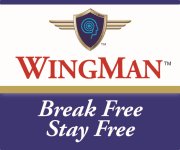 WingMan Technology
Generating Qualified Leads for NACDL Attorneys