Past Events
Second Chance Month 2019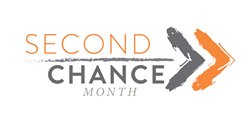 Do you know that April is recognized as Second Chance Month?
NACDL, along with Prison Fellowship and other national partners, will be celebrating Second Chance Month, a nationwide effort to raise awareness of the obstacles faced by over 70 million Americans with a criminal record and unlock opportunities for them to succeed.
NACDL is a constant voice in fighting for a fairer criminal justice system. NACDL works every day to make this a reality, but we can't do it alone. To make reform a reality we need everyone's voices. Here's how you can support Second Chance Month:
During the April congressional recess, NACDL is encouraging its members and advocates to schedule district meetings April 15-26, 2019, in support of Second Chance Month and key federal legislation that would provide relief from collateral consequences. Click here to sign-up to participate. If you have any questions, please contact NACDL's Director of Advocacy at mreid@nacdl.org.
On April 23rd at 1:00 p.m. ET, NACDL along with the United Food and Commercial Workers Union (UFCW) and the National Network for Justice (NNJ), is hosting "Expungement: A Second Chance." This free webinar will feature advocates working toward reforming expungement provisions in several jurisdictions and stories of individuals who have received expungements. Sign-up here to register for the webinar.
Take Action to support federal legislative reform: Visit advocacy.nacdl.org to stay up-to-date on pending legislation to provide relief from collateral consequences and how you can reach out to your legislators
Stay connected with NACDL on Facebook, Instagram and Twitter as we increase public awareness on collateral consequences and the need for reform.
Second Chance Month 2018

Acknowledging Second Chance Month 2017
NACDL partnered with Prison Fellowship to recognize Second Chance Month in April 2017. NACDL believes that individuals with an arrest or conviction should be afforded a second chance to become a productive member of society without the stigma of the approximate 48,000 collateral consequences that limit their potential. NACDL and Prison Fellowship organized a Capitol Hill briefing titled, Collateral Consequences of a Criminal Record: Public Safety Benefit or Threat? The event took place on Tuesday, April 25, 2017 from 8:30 a.m. to 10:00 a.m. at Rayburn HOB 2103. See additional event details below.
Moderator: Craig DeRoche, Senior Vice President of Advocacy and Public Policy, Prison Fellowship
Panelists: Rick Jones, President-Elect, NACDL; Adryann Glenn, Criminal Justice Advocate and former Administrative Assistant, Clemency Project 2014 and John Malcolm, Director of the Edwin Meese III Center for Legal and Judicial Studies, The Heritage Foundation
Invited Members of Congress:
Continue reading below
Coronavirus Resources
NACDL to Focus on Service and Support for Members, Clients, and Community Throughout Virus Emergency
Learn More
Rep. Danny Davis (IL)
Rep. Hakeem Jeffries (NY)
Rep. Mia Love (UT)
Rep. Jim Sensenbrenner (WI)