Conference Agenda Conference Materials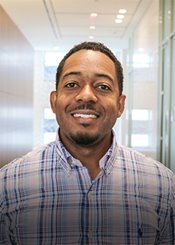 Eric Alexander joined the CFSY team in 2017. He speaks to groups throughout the country in support of our public education and advocacy efforts. He is also a founding member of ICAN (Incarcerated Children's Advocacy Network) and works with formerly incarcerated youth to help engage them deeply and strategically in the movement for the fair sentencing and treatment of all children.
---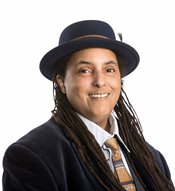 Roxanne Anderson is a community organizer, artist, abolitionist, and award-winning activist who has been working in social justice/service for 30+ years. Rox believes vital, visible leaders of color make our communities stronger. Rox is a CORE member of REP (Relationships Evolving Possibilities) where they work to support community members responding to emergent crisis and build or rebuild their own systems of support. Rox loves art, playing music, taking pictures. Roxanne has been an on-air DJ/Radio Host for 25 years with shows on KFAI and KRSM radio stations, they enjoy swimming, fishing, and riding their scooter T'challa (aka the Black Panther). Rox lives on the original, ancestral, and contemporary homeland of the Dakota and Anishinaabe people, currently known as Minneapolis, MN with their partner, 2 pitbulls and some chickens.
---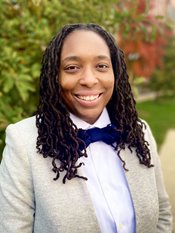 Avery Arrington (she/her) serves as Assistant Director of the Training Division for the National Center on Restorative Justice (NCORJ), which provides introductory workshops to advance restorative principles and the RJ movement. Before joining NCORJ, Avery had extensive experience working in higher education in student conduct and residence life within student affairs. Additionally, Avery served as a Restorative Justice Facilitator for sexual misconduct, bias, and a broader scope of university campus community incidents. Her commitment to providing pathways of accessibility to restorative practices for people from marginalized communities and experiences guide her work. Avery is a proud graduate of a historically black college and university (HBCU), earning a Bachelor of Science in Sport Management from Winston-Salem State University and a Master of Education in Adult and Higher Education from The University of Oklahoma.
---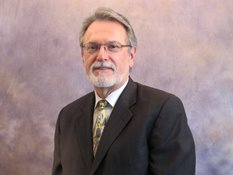 Raul Ayala is the Collaborative Courts Supervising Attorney for the Federal Public Defender's Office in the Central District of California. As such, he has been assigned as the lead Deputy Federal Public Defender for each of the Conviction and Sentence Alternatives (CASA) Program courts -- two in Los Angeles and one each in Santa Ana and Riverside. In addition, he is a team member of the Substance Abuse Treatment and Reentry (STAR) Program, the district's post-conviction reentry drug court. Raul has been part of the CASA and STAR programs since 2011, and also serves as the office supervisor for its developing Social Support Unit.
After working several years at a private non-profit community law firm that he and several other law school classmates established in the San Joaquin Valley upon graduating from UC Hastings College of the Law in San Francisco, he became a trial deputy for the Federal Public Defenders Office from 1984 through 1988. During that time, he tried dozens of cases in district court and argued several matters before the Ninth Circuit Court of Appeals. In the following twenty years of private practice as a criminal defense lawyer, he tried many more cases in both federal and state courts, and remained active in various bar associations and public interest scholarship foundations. He returned as a federal defender for a second "tour of duty" in 2008, and is a regular trainer for the national Defender Services Office of the Administrative Office of the United States Courts in Washington, D.C.
Raul is currently Chair of the ABA Criminal Justice Section's Diversion Standards Task Force, serves as a Chair of the section's Alternatives to Incarceration and Diversion Committee, and as a Co-Executive Director of the Corrections and Sentencing Division. Most recently, the proposed diversion standards were approved by the Section for adoption by the ABA House of Delegates at its 2022 Annual Meeting. He will join the CJS Council beginning in August 2022.
---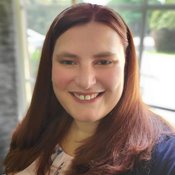 Dr. Danielle Bailey is an Associate Professor of Criminal Justice at the University of Texas at Tyler. She received a Ph.D. in Criminology & Criminal Justice from the University of Nebraska at Omaha (2015), a Master of Forensic Science from The George Washington University (2010), and a B.S. in Forensic and Investigative Science from West Virginia University (2008). Dr. Bailey's primary research focuses on the collateral consequences that Sex Offender Registration and Notification Act (SORNA) policies create for registered citizens and their family members. Dr. Bailey testified in front of the Texas House Committee on Urban Affairs (HB 387, 2017) and the Nebraska Judiciary Committee (LB 290, 2015) based on her research in this area. Dr. Bailey's research has been published in multiple peer-reviewed journals, including Criminology, Criminal Justice, Law & Society, the American Journal of Criminal Justice, Criminal Justice Policy Review, and Criminal Justice Studies.
Continue reading below
This is a sponsored ad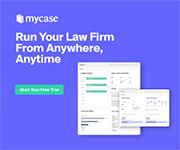 MyCase
Manage Your Law Firm All in One Place
Dr. Bailey's most recent research project examines the economic impact of registration policies on registered citizens, including changes in income, employment patterns, government assistance programs, and retirement strategies. Her research projects have also explored the impact of SORNA on socially supportive relationships, community supervision officer attitudes, and registered citizen's reintegration concerns. Dr. Bailey has collaborated with several advocacy groups focusing on sexual offense policy reform, including Nebraskan's Unafraid, Texas Voices for Reason and Justice, and the National Association for Rational Sexual Offense Laws (NARSOL). Dr. Bailey is currently serving on NARSOL's Leadership Training Program Advisory Board, helping to create a leadership program for registered citizens and sexual offense policy reform advocates.
---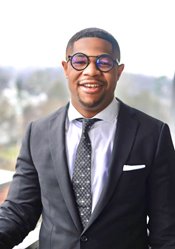 Dr. J.Z. Bennett is an assistant professor in the School of Criminal Justice at the University of Cincinnati. Dr. Bennett is a Temple Made student, earning his B.A, M.A, and Ph.D. in Criminal Justice from Temple University. He completed a Post-Doctoral fellowship in the Center for Urban Education (CUE) at the University of Pittsburgh. His research interests include juvenile life without parole (JLWOP), developmental and life course criminology, and the relationships between education and crime/delinquency. Dr. Bennett has taught and facilitated multiple trainings in prisons through The Inside-Out Prison Exchange Program® since 2016 and is a member of the Graterford Think Tank. He also serves as the co-founder of the Temple University Urban Youth Leadership Academy, a program designed to equip the next generation of leaders. A fun fact about Dr. Bennett is that he is an accomplished musician, once performing live for President Obama.
---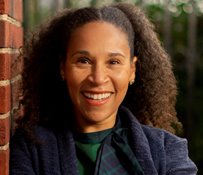 Kanya Bennett has advanced a civil rights policy agenda in Washington, D.C., for two decades. She currently serves as the Managing Director for Government Affairs at The Leadership Conference on Civil and Human Rights, a coalition charged by its diverse membership of more than 230 national organizations to promote and protect the rights of all persons in the United States. Before the Leadership Conference, Kanya challenged the criminalization of race and poverty as The Bail Project's senior policy counsel and legislative coalition manager. Previously, Kanya was the ACLU's senior legislative counsel. At the ACLU, she spent more than seven years advocating before the federal government on criminal justice reform. Kanya served as the director of policy development and programming at the American Constitution Society for Law and Policy, where she helped a diverse legal community debate and advance democratic and just laws and policies
Kanya started her career on Capitol Hill as a Congressional Black Caucus Foundation fellow and went on to serve as counsel to the U.S. House Committee on the Judiciary for more than eight years, where she worked on a range of civil rights matters, including voting, housing, and employment. Kanya holds an undergraduate degree in journalism from the University of Illinois, Urbana-Champaign, and earned her law degree from the University of North Carolina at Chapel Hill.
---
Rabiah Alicia Burks is a strategic communications executive who has dedicated her career to educating the public about criminal justice reform issues through traditional and non-traditional methods. She has led communications at FAMM Foundation and the ABA Criminal Justice Section, and is a member of a several organizations including the National Association of Black Journalists, Washington Association of Black Journalist and the National Press Club. Rabiah earned her Bachelor of Arts in History & African American Studies at the University of California, Berkeley, and a Master of Journalism from the Philip Merrill College of Journalism at the University of Maryland, College Park.
---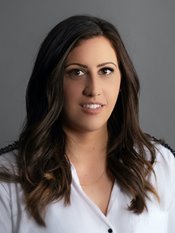 Julie Ciccolini is NACDL's Director of Law Enforcement Accountability. She recruits, trains and supports public defenders across the nation with implementing and managing databases to track law enforcement misconduct. She also works at a local and national level to change police secrecy laws and promote greater police accountability.
In her previous role at The Legal Aid Society, Julie developed the law enforcement accountability application that NACDL now implements in other offices. Working with publicly available data, as well as with non-public information generated by the attorneys, Julie built a model that has revolutionized practice and helped promote a movement to reform police secrecy.
Julie was integral to launching The Legal Aid Society's Cop Accountability Project. She designed and managed their Cop Accountability Project database which tracks police misconduct and identifies patterns of police abuse within the NYPD. She expanded the database to accommodate use by twelve defense and civil rights organizations across New York City and also initiated a public version of the database, available at https://capstat.nyc. Additionally, Julie worked with The Society's Special Litigation Unit to conduct strategic research endeavors, data analysis projects, and advocacy campaigns in support of various criminal justice reform efforts. For example, her research and analyses helped repeal the unconstitutionally vague gravity knife law in New York and expose racial bias in crime prediction tools, like predictive policing and risk assessment instruments.
Most recently, Julie was a Research Technologist in the Digital Investigations Lab at Human Rights Watch. Using a range of technical skills, she supported remote and digital investigations into human rights abuses across the globe. Julie also conducted her own research on human rights issues, including an investigation into the failures of police accountability systems in New York City. Julie holds a B.S. from New York University and a M.A. in Human Rights from Columbia University.
---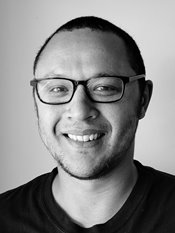 Brian Cox directs the Integrity Unit at the San Francisco Public Defender's Office. The Unit's work is rooted in monitoring and analyzing the data the Public Defender's Office collects, holding state actors accountable, and advocating for structural policy changes in the criminal legal system space.
Prior to joining the office in this role, Brian worked in public policy in San Francisco. He is a native of Louisiana and a graduate of Yale University and Tulane Law School. Currently, he lives in the East Bay with his son and enjoys cooking Southern cuisine, reading books on history, rooting for the Niners, and listening to hip-hop and jazz.
---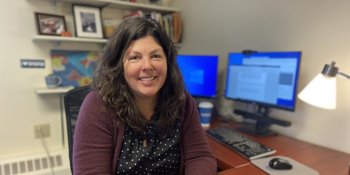 Abigail Crocker is an applied biostatistician with a collaborative research focus on the intersection of the social determinants of health and criminal justice issues. Abby serves as the Director of Research for the National Center on Restorative Justice, a federally funded partnership between the Vermont Law School, the University of Vermont, and the University of San Diego. In this role, Abby manages the Restorative Justice Research Community (www.rjresearch.org) – an interdisciplinary academic home for restorative justice researchers and scholars. In addition, Abby has an extensive applied research portfolio as part of the University of Vermont's Justice Research Initiative with projects focused on correctional environments, women's incarceration, and health disparities.
---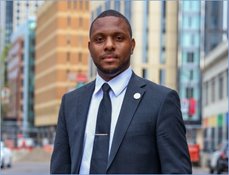 Elizer Darris is the CEO and Founder of Darris Group LLC, which engages in political, governmental, NGO and business consulting while specializing in community-centered solutions. Through his consulting group, Elizer is a sought-after motivational speaker, a skilled trainer, a life coach, and a dynamic change maker agent.
Elizer is also the Co-Executive Director of the Minnesota Freedom Fund, which pays criminal bail and immigration bonds for those who cannot otherwise afford to, seeking an end to discriminatory, coercive, and oppressive jailing.
Elizer was recently recognized as a 2022 40 Under 40 by the Minneapolis/St. Paul Business Journal for his leadership, business acumen, and commitment to community. Previously, he worked as a Coordinator for the ACLU of Minnesota's Smart Justice Campaign, which aims to reduce mass incarceration, reform the criminal justice system, and create racial equity. He is the co-Founder of The Legal Revolution, which is a national effort to democratize the field of law by giving both current and formerly incarcerated individuals access to juris doctorate degrees, and currently serves as Chair of the Board of Director.He has served as campaign manger for multiple local and county-level political campaigns and frequently consults with candidates seeking elected office.Most recently, Elizer was appointed in 2021 by Governor Tim Walz to the State Board of Public Defense, thereby becoming the first formerly incarcerated person to ever serve on the Board.
---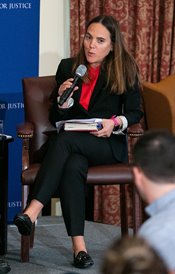 Lauren-Brooke Eisen is Director of the Brennan Center's Justice Program where she leads the organization's work to end mass incarceration. Her team focuses on exposing the profound social and economic hardships that impact those who encounter the justice system while creating policies that ultimately shrink its size and scope.
Eisen has authored several nationally recognized reports and articles on how to reduce America's reliance on incarceration. Her work has been featured in media outlets across the country, including the New York Times, USA Today, Time, U.S. News & World Report, the Daily News, and the Marshall Project and she has appeared on MSNBC, CNN, CBS News, NBC News, Fox News, National Public Radio, as well as many other television and radio news programs.
Eisen is the author of Inside Private Prisons: An American Dilemma in the Age of Mass Incarceration (Columbia University Press, 2017) and a Pulitzer Center on Crisis Reporting journalism grantee. She co-chaired Manhattan DA-elect Alvin Bragg's transition team to ensure they have the tools to enact innovative reforms in the criminal legal system, served on the Advisory Council of the New York City Bar's Task Force on Mass Incarceration, served on the transition committee for Brooklyn District Attorney Eric Gonzalez, and served on the advisory board of the Prosecutorial Performance Indicators Project. In 2020, Eisen became a founding member of the Council on Criminal Justice, which works to advance understanding of the criminal justice policy choices facing the nation and build consensus for solutions that enhance safety and justice for all. Eisen taught an undergraduate seminar on mass incarceration at Yale University and serves as an adjunct instructor at John Jay College of Criminal Justice. An essay series Eisen conceived and helped to edit and curate focusing on the punitive excess of the criminal legal system was the recipient of the ABA 2022 Silver Gavel Award for Commentary.
Before joining the Brennan Center, Eisen was a senior program associate at the Vera Institute of Justice, where she worked on the sentencing and corrections team to implement policies in multiple states to improve public safety while reducing prison populations. She also previously served as an assistant district attorney in New York City, where she worked in the Appeals Bureau, the Criminal Court Bureau, and the Sex Crimes Special Victims Bureau. Before entering law school, Eisen worked as a beat reporter for a daily newspaper in Laredo, Texas, covering criminal justice and immigration. Eisen holds an AB from Princeton University and a JD from the Georgetown University Law Center.
---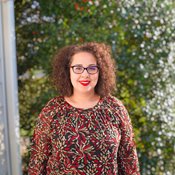 Dr. Taleed El-Sabawi is an interdisciplinary scholar, with a JD and a PhD in Public Health, Health Services Management and Policy with a doctoral cognate in Political Science from the Ohio State University. She specializes in the use of qualitative and quantitative methods to analyze texts, including congressional hearing testimony, regulations, legislation, news media, political speeches and interview transcripts.
Her area of expertise is in addiction and mental health policy, politics and law. Dr. El-Sabawi has studied and written extensively on narrative discourse surrounding opioid overdose deaths; federal administrative regulation of potentially habit-forming substances; and health insurance parity. Recently, Dr. El-Sabawi co-authored a model law that creates non-police behavioral health crisis response teams.
Dr. El-Sabawi is on the board of advisors of the North Carolina Urban Survivors Union, a chapter of the Urban Survivors Union, and frequently works alongside persons who use drugs advocating for policy reform.
---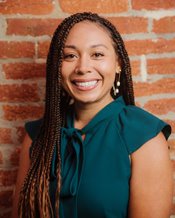 Cymone Fuller is a Co-Director of the Restorative Justice Project at Impact Justice, where she leads the expansion of pre-charge restorative justice diversion programs across the country.
Cymone's introduction to restorative justice stemmed from time spent in South Africa, where she learned more about the Truth and Reconciliation Commission and began to understand the intersectional nature of truth-telling, healing and justice. After that time, she began her career by addressing the school-to-prison pipeline in her home state of Minnesota, where she helped develop the "Solutions Not Suspensions" campaign at the Minnesota Education Equity Program. Her work brought together students, families, and school administrators to analyze the disproportionate push-out of youth of color, advocate for the revision of school discipline codes, and explore opportunities to bring best practices like restorative justice into Minnesota schools. She then joined the Vera Institute of Justice in New York where she focused on systemic reforms in the youth criminal legal system. Cymone worked to enhance family and youth partnership to guide reform efforts in jurisdictions across the country. She also supported sites looking to reduce the use of incarceration for young people through a gender and racial equity lens. After four years, Cymone joined Columbia University's Justice Lab, where she led partnerships with sites across the country to eliminate the use of incarceration for youth and elevate strategies to invest in community-driven justice alternatives.
Outside of her work with Impact Justice, Cymone is an adjunct professor at John Jay College of Criminal Justice in New York City and serves as an executive board member of the Stonewall Community Foundation. Cymone holds a bachelor's degree in sociology and social justice from the University of Minnesota and a master's degree in public administration from New York University's Wagner School of Public Service.
---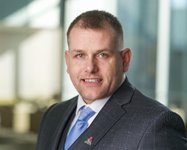 David L. Garlock is a successful returning citizen, reentry professional, and criminal justice reform advocate. David and his brother received 25-year sentences in Alabama after taking the life of their abuser. A client of Equal Justice Initiative, he was released on parole in 2013 after serving more than 13 years and pursuing several educational opportunities while incarcerated. He subsequently obtained his bachelor's degree from Eastern University, worked as the Lancaster Program Director for New Person Ministries, a reentry program for men who have committed sex offenses and other returning citizens; and is currently the PA State Organizer for Straight Ahead where they are working to abolish LWOP sentences and create a Geriatric/Medical parole. He is a founding member of the Advisory Board for the Prison Education Program at Eastern University; he is also the Co-Chair of the Lancaster County Reentry Coalition; a member of the Pennsylvania Reentry Council, a statewide coalition of county reentry organizations; and is on the BOD of NARSOL (National Association of Rational Sexual Offender Laws).
He enjoys educating the next generation of criminal justice professionals on rehabilitation and advocating in various spheres for an effective and equitable justice system. He is a frequent speaker at colleges and universities, criminal and social justice conferences, and community events. David resides in Coatesville PA with his wife and son, where they are dedicated to serving with their local church, Freedom Life.
---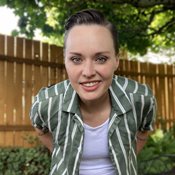 Morgan Godvin is a freelance writer, advocate, researcher, and harm reductionist. She is formerly incarcerated, having spent 4.5 years in federal custody for drug delivery resulting in death after her friend's overdose. Her work centers around reducing the harms associated with drug use, preventing overdose death, and advocating for law and policy changes at the intersection of substance use and the criminal-legal system. She graduated from the OHSU-PSU School of Public Health in December of 2021.
During her years of active addiction, she was jailed many times and has written about her experiences with drug court, court-mandated treatment, jail, and corrections health, as well as more policy- and research-oriented writing around drug-induced homicide and incarceration. She is a narrative justice fellow with Health in Justice Action and serves on Oregon's drug decriminalization council, the Alcohol and Drug Policy Commission, and the Multnomah County Local Public Safety Coordinating Council. She aspires to a career in public health law. Currently, she is the engagement editor over the American Prison Newspapers collection with JSTOR Daily, covering mass incarceration through primary sources.
---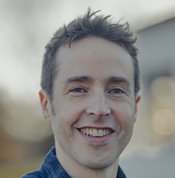 Jeremiah Goulka, LL.B., JD, is the Senior Fellow and Director of Justice Policy at the Health in Justice Action Lab at Northeastern University School of Law, which works to reform the criminal legal system through a public health lens. Jeremiah leads the Action Lab's advocacy against drug-induced homicide prosecutions, such as writing amicus curiae briefs and the Drug-Induced Homicide Defense Toolkit (now in its 3d edition). He also leads the Lab's harm reduction and occupational health and safety training program for police, probation, and EMS (currently being adapted for public defenders).
Previously, Jeremiah was a researcher at the RAND Corporation and a trial attorney at the U.S. Department of Justice. He was a member of the RAND Center for Quality Policing and a professor of criminal justice policy in the Pardee RAND Graduate School. While at the Justice Department, he served as Executive Director and co-creator (with the U.S. Attorney and a Coast Guard admiral) of a joint local-state-federal task force that worked to rebuild and reform the New Orleans region's criminal justice system after Hurricane Katrina. The task force laid the groundwork for creating Orleans Public Defenders, the first professional indigent defense office in New Orleans. He clerked on the Fifth Circuit and earned his law degrees at the universities of Chicago and Edinburgh.
---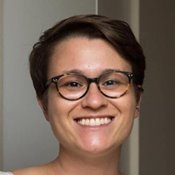 Sharlyn Grace (she/her) is the Senior Policy Advisor at the Law Office of the Cook County Public Defender. Prior her current role, Sharlyn was a founding member of Chicago Community Bond Fund and served as CCBF's first Executive Director until early 2021. Before joining CCBF full-time, she was the Senior Criminal Justice Policy Analyst at Chicago Appleseed. In those roles, Sharlyn was part of launching and helping lead the Coalition to End Money Bond in 2016 and the Illinois Network for Pretrial Justice in 2019. In 2021, their joint statewide legislative campaign culminated in the passage of the Pretrial Fairness Act, which will make Illinois the first state to completely eliminate money bail. Outside of work, Sharlyn has provided legal and organizing support for grassroots movements in Chicago since 2012. She is a graduate of Northeastern University School of Law and an Illinois licensed attorney.
---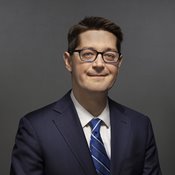 Ames Grawert is Senior Counsel and John L. Neu Justice Counsel in the Brennan Center's Justice Program. He leads quantitative and policy research focused on trends in crime, and the collateral costs of mass incarceration. Additionally, he advocates for criminal justice reform policies at the state and federal level.
Previously, Grawert served as an assistant district attorney in the Appeals Bureau of the Nassau County District Attorney's Office, where he reviewed and litigated claims of actual innocence in addition to his appellate work. Before entering public service, he was an associate at Mayer Brown LLP, where he represented criminal defendants pro bono in post-conviction litigation.
---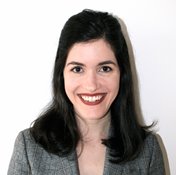 Alexandra Harrington joined the UB School of Law faculty in the Fall of 2020. She directs the Criminal Justice Advocacy Clinic, as well as the Advocacy Institute's Innocence and Justice Project. In these roles, she supervises student attorneys working on resentencing and parole cases, prison litigation, and policy reform. She also teaches a course on sentencing and prisons. Previously, Professor Harrington was a Senior Liman Fellow in Residence at the Arthur Liman Center for Public Interest Law at Yale Law School, and before that a Yale Public Interest Fellow and then a Deputy Assistant Public Defender with the Connecticut Division of Public Defender Services. As a public defender, she helped to shape and coordinate the Division's representation of individuals who were sentenced to long prison terms for crimes committed as children. Professor Harrington graduated in 2014 from Yale Law School, and she holds a B.A. from Vanderbilt University.
---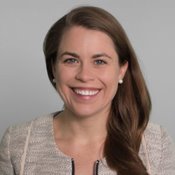 Jasmine Heiss is director of the Vera Institute of Justice's In Our Backyards project, an initiative addressing the shifting geography of mass incarceration and stop the rise of jail incarceration in smaller cities and rural communities. She previously served as the deputy director of The Coalition for Public Safety, where she helped lead the nation's largest bipartisan effort to reform the U.S. criminal justice system at the state and federal level. Jasmine also served as Amnesty International USA's senior campaigner where she led work on groundbreaking victories, including the passage of the country's first reparations package for police torture survivors and the release of two of the longest held-prisoners in solitary confinement. She is a Phi Beta Kappa graduate from the University of Chicago and an alumna of the Rockwood Leadership Institute and the New Leaders Council.
---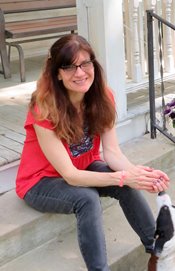 Emily Horowitz (Ph.D., Yale University, 2002) is Professor and Chair of Sociology and Criminal Justice at St. Francis College in Brooklyn, where she founded and co-directs the Post-Prison Program. She is the author of Protecting Our Kids? How Sex Offender Laws Are Failing Us (Praeger, 2015). Her From Rage to Reason: Why We Need Sex Offender Laws Based on Rage Not Reason is forthcoming from Prager. Dr. Horowitz regularly engages in public advocacy for those listed on sex-offense registries.
---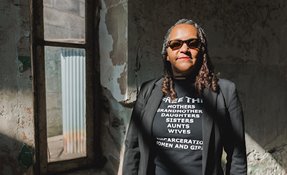 Andrea James, J.D. is the Founder and Executive Director of The National Council for Incarcerated and Formerly Incarcerated Women and Girls, Founder of Families for Justice as Healing, author of Upper Bunkies Unite: And Other Thoughts on the Politics of Mass Incarceration, a Soros Justice Fellow and recipient of the Robert F. Kennedy Human Rights Award.
As a former criminal defense attorney and a formerly incarcerated woman, Andrea shares her personal and professional experiences to raise awareness of the effects of incarcerating women on themselves, their children and communities. Her work is focused on ending incarceration of women and girls and contributing to the shift from a criminal legal system focused on police and prisons, to a system led by directly affected people from within their neighborhoods and based on individual and community accountability.
---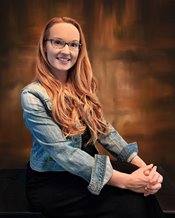 Lisa Kessler-Peters is a wife, mother of 3, and spiritual mother to many. Lisa is an ordained minister, advocate, speaker and author of "Why I Tried to Die, a story of Trauma, Resilience, and Restoration". She has her Bachelors of Science in Criminal Justice and her Masters of Science in Applied Behavioral Analysis. She also is a certified recovery specialist, trained as a mentor and in trauma informed practices. Her work includes re-entry, recovery, homeless assistance, restorative justice and educating on and healing trauma. Lisa is not impressed by her degrees or accomplishments and believes her greatest asset is her experience. Her entire mission is to empower others to know that they can have the same freedom she has received. She is bold and courageous, and never wants to forget where she came from and what she has been through. She believes that nothing happens in vain, and that all things can be used for our good and the good of others. She believes that we can stop generational abuse and substance use if we start loving more and punishing less.
---

Melissa Labriola is a Senior Behavioral Scientist at the RAND Corporation and has extensive experience directing projects related to criminal justice responses to intimate partner violence; specialized courts, including drug courts and domestic violence courts; human trafficking, and indigent defense. She currently is leading several projects evaluating police-led and prosecutor-led diversion on various criminal justice outcomes, including a multi-site national deflection study, a randomized control trial of Neighborhood Courts in San Francisco, and an evaluation of diversion programs in New York City. She is also co-PI of an evaluation of New York City Police Department's Neighborhood Policing philosophy. In addition, she recently completed a national study of prosecutor-led diversion programs and a national survey of police-led diversion programs. She is currently co-leading the implementation and outcome evaluation of the California County Resentencing Pilot Program and the National Youth Gang Survey (NYGS).
---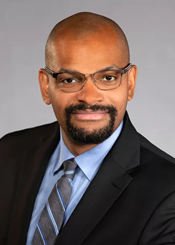 Carlton T. Mayers, II, Esq. is the Founder, Owner, and Head Consultant of Mayers Strategic Solutions, LLC, Mr. Mayers consults with communities nationwide to reimagine public safety by using the Community Empowerment-centered® approach to identify, strategize, and implement long-term and positive change in practices, policies, and culture through the C.A.T. Method®. Mr. Mayers directed the national Criminal Justice Reform program at NAACP National Office and co-authored the "NAACP Born Suspect: Racial Profiling Report" published in 2014. He also worked for NAACP Legal Defense and Educational Fund, Inc. in Washington, D.C. as Policy Counsel for the Policing Reform Campaign where he supported advocacy efforts in Ferguson, Missouri, Baltimore, Maryland, North Charleston, South Carolina, and New York City. Additionally, Mr. Mayers directed Criminal Justice Reform in Florida at Southern Poverty Law Center and led the Criminal Justice Reform program at Heartland Alliance in Chicago, Illinois. Furthermore, Mr. Mayers has recently worked with advocates and local lawmakers in West Michigan on advocating for public safety reforms such as: 1) working on the officer-involved shooting of Patrick Lyoya as the Special Advisor for Public Safety with the NAACP Greater Grand Rapids Branch; 2) amending the City of Grand Rapids Administrative Policy on Surveillance Equipment and Services to provide community members with more involvement and decision-making authority in the acquisition, use, and deployment of surveillance equipment and services by all City entities; 3) educating the Kalamazoo City Commissioners on strategizing for the negotiations of the Kalamazoo Department of Public Safety's collective bargaining agreements; and 4) creating and advocating for the passage of the Kalamazoo County Prosecutorial Open Database resolution which was recently passed by the Kalamazoo County Commission. Lastly, in 2020 and 2021, Mr. Mayers advised state lawmakers in Illinois, Wisconsin, Missouri, Indiana, and Maryland on policing reform legislation passed into law in 2021.
---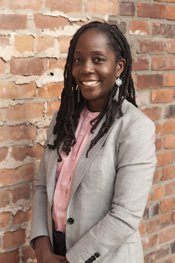 Nancy A. Parker is the Managing Attorney of the Detroit Justice Center's Movement Lawyering Practice, where she focuses on providing legal support to grassroots organizations that are fighting for racial justice in the city and surrounding communities. Nancy conducts know-your-rights trainings, presents on PIC abolition, provides research/analysis, and generally provides any other support necessary to move abolitionist campaigns and projects forward. Nancy also engages in direct representation of clients in various courts, including ongoing criminal representation of BLM protesters, and assists with federal litigation.
Prior to joining the Detroit Justice Center, Nancy served as Assistant General Counsel in the legal department of the United Steelworkers International Union for over 8 years. In that capacity, Nancy fought for workers' rights, advocating for employees and their families in arbitrations, federal courts, and before the National Labor Relations Board.
Nancy earned her Juris Doctorate from Washington University in St. Louis, School of Law in 2011, and received her Bachelor's degree from the University of Michigan.
---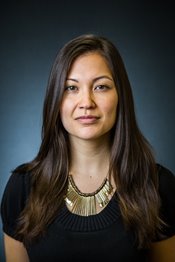 Amber Akemi Piatt is the Health Instead of Punishment Program Director at Human Impact Partners, a national nonprofit organization focused on transforming the field of public health to center equity and building collective power with social justice movements. Trained in public health and clinical psychology, she brings a strong background in violence prevention, mental health promotion, and harm reduction to her research, policy advocacy, budget analysis, and campaign strategy. She is an experienced racial justice advocate and has collaborated with grassroots groups on successful campaigns to curb United States militarism, incarceration, and policing. She has served on advisory boards for nonprofit organizations, community events, and grant funds for issues ranging from gender equity to education. Her publications have appeared in books, peer reviewed journals, and local and global media, such as The Guardian. She is an alumnus of the Women's Foundation of California's Women's Policy Institute and completed her Master in Public Health at the University of California, Berkeley and her Bachelor of Arts in psychology and Spanish at the University of California, Los Angeles.
---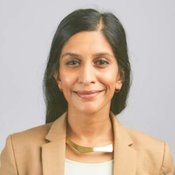 Insha Rahman is Vice President for Advocacy and Partnerships at the Vera Institute of Justice and Vice President of Vera Action, Vera's 501c4 sister organization. She leads the development of Vera and Vera Action's advocacy priorities and campaigns across the organization, partnering with government, advocates, and organizers to win policy change to end mass incarceration and build safe, thriving communities for all. Insha is a nationally recognized expert on bail reform and pretrial justice. In addition to overseeing Vera and Vera Action's advocacy priorities, she supervises the organization's place-based initiatives in California, Louisiana, and New York. She has been quoted as an expert in several outlets, including The New York Times, NPR, and PBS. Prior to joining Vera, she was a public defender at The Bronx Defenders. She graduated with a BA in Africana Studies from Vassar College and earned her J.D. from the City University of New York School of Law.
---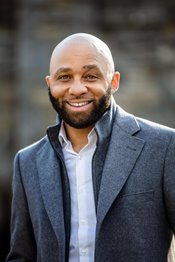 Louis L. Reed is the Senior Advisor for the REFORM Alliance. He brings years of experience in government, criminal justice expertise, policy advocacy, public health, and personal impact to REFORM Alliance, serving nearly 14 years in federal prison and several years on supervision.
Louis' experience in government includes conceptualizing and serving as Director of the Mayor's Office for Reentry Affairs in the city of Bridgeport, CT. There, he led services for all persons impacted by the criminal justice system both in and returning to the city after incarceration.
His policy reform experience includes leading advocacy for the historic First Step Act, and working with the Connecticut legislature for successful enactment of legislation related to expanding access to licenses for people living with criminal records, limiting asset forfeiture practices by law enforcement, and strengthening reentry practices and services for people returning from prison.
---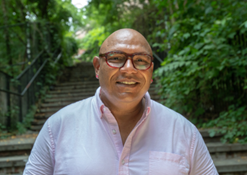 Sam Rivera has over 29 years of progressive experience in social services. His primary focus of expertise lies in Criminal Justice/Reentry, HIV/AIDS, Harm Reduction, Addiction/Recovery, and Mental Health. He currently serves as the Executive Director of New York Harm Reduction Educators and Washington Heights Corner Project, two merging harm reduction organizations that provide services to active drug users and sex workers in Northern Manhattan and The South Bronx, many of whom are low-income or homeless as well as of color and LGBTQ. He brings to this role his several decades of cutting-edge service provision experience and a commitment to social justice. He has dedicated his professional career to ameliorating the harms associated with the War on Drugs, racism/sexism, structural inequality, and mass incarceration and will continue to work to end systemic as well as systematic barriers to populations that are most vulnerable.
---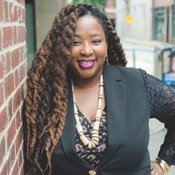 Tiffany Williams Roberts is Director of the Public Policy Unit at Southern Center for Human Rights. She joined the organization in April 2018 as the Community Engagement & Movement Building Counsel. She has practiced criminal defense since 2008, first as a public defender who graduated from Gideon's Promise trial advocacy training program. She expanded her private practice to include civil rights litigation for victims of police abuse. A significant portion of Tiffany's private practice was dedicated to the pro bono representation of activists and organizers. She has been recognized by several organizations for movement lawyering and activism. A community organizer, she co-founded the police accountability organization Building Locally to Organize for Community Safety (BLOCS) in 2008 to promote a holistic approach to public safety. BLOCS successfully advocated for legislative improvements to the Atlanta Citizen Review Board along with other critical local policy changes. She is also a founding member of the Atlanta chapter of the global Black Lives Matter network. Tiffany has chaired and served on several committees, councils and task forces focusing on criminal legal reform in Atlanta.
Tiffany's recent awards include being named in Atlanta Magazine's 500 Most Powerful Leaders since it began and in 2020 received the Georgia Association of Black Women Attorneys' Barbara C. Harris Award for Community Service. Tiffany is the former Deputy Director of the National Institute for Teaching Ethics and Professionalism (NIFTEP) at Georgia State University College of Law, where she now serves as an Part-Time Instructor. She also serves as Chair of the Social Justice Ministry at Atlanta's historic Ebenezer Baptist Church.
---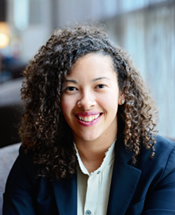 Kristina Roth serves as Senior Policy Associate at the Legal Defense Fund. Prior to joining LDF, Kristina led the Criminal Justice Program at Amnesty International USA (AIUSA) as Senior Advocate. At AIUSA, she worked regularly with grassroots activists, impacted communities, fellow advocates, elected officials, and other top stakeholders at the state and federal levels to further human rights in domestic law. She focused on efforts to abolish the death penalty and advance policing accountability legislation, with a focus on efforts to stop unlawful use of force by law enforcement. Before AIUSA, Kristina worked as Washington Representative and Deputy Director of Domestic Policy at the Jewish Council for Public Affairs, where she collaborated with interfaith and secular partners advocating on a slew of domestic issues at the federal level from sentencing reform to access to abortion.
Kristina holds a Bachelor of Science from Ithaca College in Communications Management and Design with a minor in Politics.
She represented AIUSA before the UN and other international treaty monitoring bodies and testified before the Maryland legislature on a law enforcement use of force measure., that became law. Her analysis has been featured in The New York Times, The Washington Post, BBC, The Hill, and she has appeared live on Al Jazeera and MSNBC.
Kristina serves as a co-chair of the Justice Roundtable's federal Law Enforcement Reform Working Group, working with partner organizations to shape federal legislation and policies to meaningfully address systemic failures of policing.
---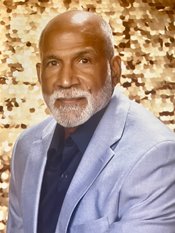 Jose Hamza Saldana is Director of RAPP, Release Aging People in Prison Campaign. RAPP is a grassroot community organizing and advocacy campaign co-founded by a collective of formerly incarcerated people. RAPP works to end mass incarceration and promote racial justice through the release of older people in prison and those serving long-term prison sentences as a means of uprooting greater forces of injustice that upholds legacies of racism, revenge, perpetual punishment and the control of Black and other communities of color.
Jose Hamza Saldana is formerly incarcerated. He was released from state prison in January 2018 after a total of 38 years of incarceration. During the decades of incarceration, Jose had obtained a college degree. More importantly, he had committed himself to advocating for revolutionary solutions to the social and economic condition that People of Color inherit at birth, which has often led to perpetual incarceration. He is a Resurrection Study Group Alumnus, which promote The Non-Traditional Approach to Criminal and Social Justice; co-founder of several therapeutic programs including, "A Challenge to Change: A Comprehensive Approach to addressing Criminal Thinking, Behavior and Attitudes;" "Mentoring Beyond the Walls: A Prison to School Pipeline;" and "Restorative Community Project: A Therapeutic Alternative to Incarceration." He is the recipient of the 2019 Freedom Fighter Award issued by Citizens Against Recidivism.
---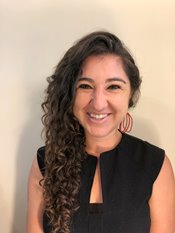 Thea Sebastian is the Director of Policy for Civil Rights Corps. In this role, she oversees a range of initiatives that include policy changes both to end systemic criminal-legal injustice and to build a new, non-carceral paradigm for community safety. This work includes legislative engagement at the local, state, and federal levels; the development of policy resources, proposals, and model legislation; and policy support to movement organizations.
Prior to joining CRC, Thea worked primarily on social and educational policy, particularly issues relating to economic mobility, educational equity, and social enterprise. Immediately before joining Civil Rights Corps, she served as Associate General Counsel for Mayor Muriel Bowser. She also has experience teaching, including two years as a special educator in the South Bronx, and providing policy analysis / advice on political campaigns. She is a graduate of Harvard College, Oxford University, and Harvard Law School.
---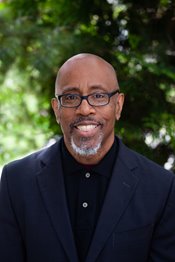 David A. Singleton received his law degree from Harvard Law School in 1991, and his A.B. in Economics and Public Policy from Duke University in 1987. Upon graduation from law school, David received a Skadden Fellowship to work at the Legal Action Center for the Homeless in New York City, where he practiced for three years. He then worked as a public defender for seven years, first with the Neighborhood Defender Service of Harlem and then with the Public Defender Service for the District of Columbia. After moving to Cincinnati in 2001, David practiced at Thompson Hine until 2002, when he became the Executive Director of the Cincinnati-based Ohio Justice & Policy Center. David is also a Professor of Law at NKU Chase College of Law, where he teaches the Constitutional Litigation Clinic, Criminal Law, and Criminal Procedure.
---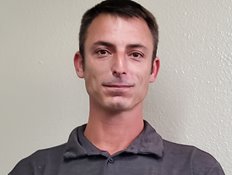 Christopher Sparks is a registered citizen in Florida. He has finished his state mandated sentence but is still required to register. Since being released from prison in 2015, Chris has become a successful business manager, husband, and father of 3. He is currently active in several advocacy groups promoting for fair and rational laws for Registered Citizens.
---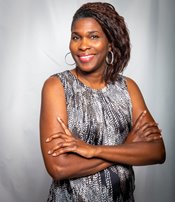 Tracey Tucker is currently Co-Executive Director of the National Juvenile Justice Network, an anti-racist movement-building organization made up of a diverse membership of individuals and organizations in 43 states working to deconstruct harmful youth legal systems through advocacy, leadership development, and networking. She is a 2015 alumna of the Youth Justice Leadership Institute, a program she continues to coordinate to develop leaders of color within the field of youth justice reform. Before joining NJJN, she worked as the State Policy Manager and Raise the Age SC Coordinator with the Campaign for Youth Justice, advocating for youth justice reform efforts in South Carolina, Georgia, and Florida. Over the past years, Tracey has worked to dismantle harmful systems and impact lives with the Richland County Public Defender's Office and ACLU of South Carolina. She holds a Bachelor of Science in Education from the University of Georgia and a Master of Social Work and J.D. from the University of South Carolina.
---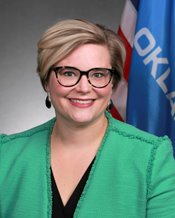 Emily Virgin serves as Human Rights for Kids' Policy Counsel. In this role, Emily advocates for HRFK's priority legislation in the states and at the federal level and assists James in strategic litigation.
Prior to joining HRFK, Emily served in the Oklahoma House of Representatives. She was elected to the state legislature in 2010 and reached her term limit in 2022. During her legislative tenure, Emily was elected by her peers to be the House Minority Leader.
During her time in the House of Representatives, Emily received awards and honors from Freedom Oklahoma, ACLU of Oklahoma, the Oklahoma State Regents for Higher Education, the Oklahoma Bar Association, and the Oklahoma Institute for Child Advocacy.
Emily became passionate about human rights issues impacting children during her legislative career and began working with James and HRFK. She became a board member of HRFK and introduced Sara's Law and other important legislation to improve the way kids are treated in the juvenile justice system in Oklahoma.
Emily attended the University of Oklahoma for both her undergraduate degree and law degree. She graduated magna cum laude from OU in 2009 with a degree in political science and a minor in criminology. Emily was also selected as a member of Phi Beta Kappa. She graduated with distinction from OU Law in 2013 and was also a member of the Oklahoma Law Review.
Emily serves her home community of Norman, Oklahoma as a board member of Bridges of Norman, a non-profit providing housing to high school students. She is a past board member of Thunderbird Clubhouse, an organization serving those recovering from mental illness, and the Norman Arts Council.
SIGN UP FOR MOBILE ADVOCACY ALERTS!
​Text "NACDL" to 50457 and follow the link to register for text alerts about urgent legislative actions in your state.





Messaging & data rates may apply. Message frequency varies. Reply HELP for help and STOP to unsubscribe. Terms & Conditions | Privacy Policy