Brief filed: 05/07/2010
Documents
Abbott v. United States
United States Supreme Court; Case No. 09-479
Prior Decision
Decision below, 574 F.3d 203 (3rd Cir. 2009).
Argument(s)
Under the express statutory language of 18 U.S.C. §924, the minimum consecutive imprisonment terms specified in §924(c)(1)(A) do not apply where a court sentences the defendant to a greater minimum sentence under another federal statute.
This is a sponsored ad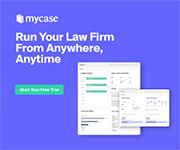 MyCase
Manage Your Law Firm All in One Place
Author(s)
Miguel A. Estrada and David Debold, Gibson, Dunn & Crutcher LLP, Washington, DC.