Brief filed: 12/28/2009
Documents
Berghuis v. Smith
United States Supreme Court; Case No. 08-1402
Prior Decision
Case below, 543 F.3d 326 (6th Cir. 2008).
Argument(s)
The Sixth Amendment right to an impartial jury requires that the jury be representative of the community—that it "must be drawn from a fair cross-section of the community…." as iterated in the Supreme Court's rulings in Taylor v. Louisiana and Duren v. Missouri.
This is a sponsored ad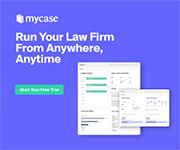 MyCase
Manage Your Law Firm All in One Place
Author(s)
Clifford M. Sloan, Washington, DC.