Brief filed: 09/09/2009
Documents
Briscoe v. Virginia
United States Supreme Court; Case No. 07-11191
Prior Decision
Case below, 657 S.E.2d 113 (Va. 2008).
Argument(s)
Virginia's statutory subpoena alternative is not justified by a "sky-will-otherwise-fall" rationale requiring forensic lab technicians and other prosecution experts to testify in open court, as the Supreme Court specified last term in Melendez-Diaz v. Massachusetts,129 S.Ct. 2527 (2009). The requirement that the defendant call a prosecution witness, rather than the state, is no substitute for the Sixth Amendment right to confrontation, because the Confrontation Clause procedure promotes justice in the manner in which it allocates burdens to the prosecution and opportunities to the defense. In addition, the statutory subpoena alternative is an entirely different and less effective means of adversarial testing that diminishes accuracy and reliability in the criminal justice system.
This is a sponsored ad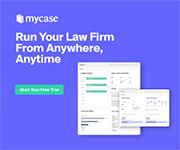 MyCase
Manage Your Law Firm All in One Place
Author(s)
Timothy P. O'Toole, Miller & Chevalier, Washington, DC.