Brief filed: 01/30/2017
Documents
Christeson v. Roper
United States Supreme Court; Case No. 16-7730
Prior Decision
On petition for a Writ of Certiorari to the U.S. Court of Appeals for the Eighth Circuit, Case No. 16-02730, on appeal from the U.S. District Court for the Western District of Missouri, Western Division, Cause No. 4:04-cv-08004, The Honorable Dean Whipple, District Judge, presiding.
Argument(s)
Section 3599 requires, in addition to the appointment of counsel, the allocation of adequate resources to litigate capital cases. The lower courts arbitrarily and unlawfully denied Christeson adequate funding to prepare his motion. This issue is critically important and warrants this Court's immediate review.
This is a sponsored ad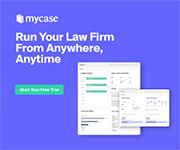 MyCase
Manage Your Law Firm All in One Place
Author(s)
Janet Moore, University of Cincinnati College of Law, Cincinnati, OH.