Brief filed: 10/15/2007
Documents
Cuellar v. United States
United States Supreme Court; Case No. 06-1456
Question Presented
Whether merely hiding funds with no design to create the appearance of legitimate wealth is sufficient to support a money laundering conviction. Brief argues that the money laundering statute, 18 U.S.C. §1956, is subject to expansive interpretations that encourage broad, unintended and unfair applications of the statute.
Argument(s)
This is a sponsored ad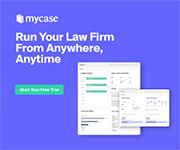 MyCase
Manage Your Law Firm All in One Place
Author(s)
Craig D. Singer, John E. Clabby, David A. Taylor, Williams and Connolly LLP, Washington, D.C.