Brief filed: 03/19/2007
Documents
Hrasky v. United States
United States Supreme Court; Case No. 06-827
Prior Decision
Lower court opinion, 453 F.3d 1099 (8th Cir. 2006).
Question Presented
(1) Whether law enforcement officers' exploratory search of the interior of petitioner's vehicle, after arresting him beyond "reaching distance" from the vehicle, violated the Fourth Amendment's search-incident-to-arrest doctrine; (2) whether the Court – consistent with the suggestions of several of its Justices – should reconsider its holding in New York v. Belton, 453 U.S. 454 (1981), at least to the extent it entitles officers to conduct exploratory searches of vehicles' interiors incident to arrests for nothing more than traffic violations. Brief argues, inter alia, that Belton provides opportunity and motive for police officers to engage in pretextual traffic arrests to conduct exploratory automobile searches.
Argument(s)
This is a sponsored ad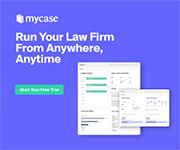 MyCase
Manage Your Law Firm All in One Place
Author(s)
Noah A. Levine, Tori T. Kim and Bassina Farbenblum, Wilmer Cutler Pickering Hael and Dorr LLP, New York, NY.