Brief filed: 09/15/2016
Documents
Maryland v. Syed
Court of Special Appeals of Maryland; Case No. 10432
Argument(s)
The Court must hold the State to at least the same high standard that it applies to prisoners' § 7-109 applications. A prompt retrial is better calculated to promote public confidence in the Maryland criminal justice system. Amici urge the Court to deny the State's application for leave to appeal.
This is a sponsored ad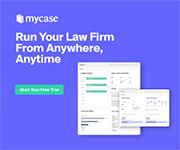 MyCase
Manage Your Law Firm All in One Place
Author(s)
Steven M. Klepper, Kramon & Graham, P.A., Baltimore, MD.