Brief filed: 07/24/2009
Documents
McDaniel v. Brown
United States Supreme Court; Case No. 08-559
Prior Decision
Case below, 525 F.3d 787 (9th Cir. 2008).
Argument(s)
False or misleading statistical presentation of DNA evidence is a serious problem requiring rigorous safeguards. The Ninth Circuit correctly held that the introduction of false DNA testimony at respondent's trial violated the due process clause and mandates a new trial.
This is a sponsored ad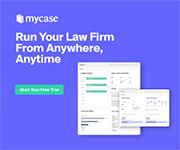 MyCase
Manage Your Law Firm All in One Place
Author(s)
Jonathan Hacker, Walter Dellinger, and Sara Zdeb, O'Melveny & Myers LLP, Washington, DC.