Brief filed: 08/10/2017
Documents
Mohamud v. United States
United States Supreme Court; Case No. 17-5126
Prior Decision
Decisions below 843 F.3d 420 (9th Cir. Dec. 5, 2016) and 666 Fed.Appx. 591, (9th Cir. Dec. 5, 2016).
Argument(s)
The Court should grant the writ to clarify the appropriate standard for a sua sponte harmless error analysis. To safeguard the Sixth Amendment jury trial right, harmless error review must be carefully limited. The Court of Appeals' harmless error analysis ignored tis Court's limits and violated petitioner's Sixth Amendment jury trial right. The Court of Appeals' deeply flawed conclusion demonstrates the dangers of sua sponte harmless error review. The Ninth Circuit's affirmance of warrantless surveillance under § 702 contravenes this Court's jurisprudence and, left uncorrected, will eliminate vast swaths of core Fourth Amendment protection. The reach of the Fourth Amendment exception adopted by the Ninth Circuit is too great to survive constitutional scrutiny and conflicts with this Court's precedent. The Court of Appeals erroneously expanded the third-party doctrine. Review should be granted because § 702 implicates linked constitutional concerns involving the Fourth Amendment, First Amendment, and separation of powers. This is the correct—and perhaps only—vehicle to resolve these constitutional questions.
Coronavirus Resources
NACDL to Focus on Service and Support for Members, Clients, and Community Throughout Virus Emergency
Learn More
This is a sponsored ad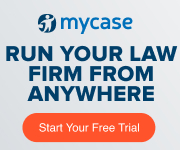 MyCase
Manage Your Law Firm All in One Place
Author(s)
John D. Cline, Law Office of John D. Cline, San Francisco, CA; Joshua L. Dratel, Law Offices of Joshua L. Dratel, P.C., New York, NY.