Brief filed: 04/23/2015
Documents
People v. Basile
New York Court of Appeals; Case No. 2015-534
Prior Decision
Case below 970 N.Y.S.2d 658 (Queens Criminal Index No. 2007QN068755).
Argument(s)
Conviction under § 353 requires proof beyond a reasonable doubt that the defendant acted with a culpable state of mind. Section 353 must be construed to require mental culpability. There is no indication of clear legislative intent to make § 353 a strict liability offense. Current legislative initiatives reflect a consensus that § 353 has a mens rea requirement. The appellate term's reliance on A.M.L. § 43 is misplaced because § 353 is not a public welfare and regulatory law. The trial court's failure to provide a proper jury instruction was not harmless error and warrants reversal of Mr. Basile's conviction.
This is a sponsored ad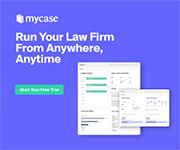 MyCase
Manage Your Law Firm All in One Place
Author(s)
Mark D. Harris, Chantel L. Febus, Matthew v. Rotbart, Edqard J. Canter, Proskauer Rose LLP, New York, NY; Richard D. Willstatter, Green & Willstatter, White Plains, NY.