Brief filed: 12/20/2005
Documents
Sanchez-Llamas v. Oregon
United States Supreme Court; Case No. 04-10566
Argument(s)
Suppression of incriminating statements is an appropriate remedy for the state's violation of Article 36 of the Vienna Convention on Consular Relations. Notifying a foreign national of his right to seek consular assistance enables him to participate in the criminal process. Foreign defendants can participate in their own defense only when they are fully informed of their rights, are provided with competent interpreters, and are able to communicate effectively with attorneys and court personnel. Suppression of incriminating statements made in violation of Article 36 will simultaneously increase compliance with the treaty's consular notification and access provisions and deter law enforcement from ignoring its obligations under the treaty.
This is a sponsored ad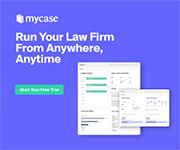 MyCase
Manage Your Law Firm All in One Place
Author(s)
Prof. Thomas H. Speedy Rice, et al.