Brief filed: 03/09/2012
Documents
United States v. Behenna
United States Court of Appeals for the Armed Forces; Case No. 12-0030
Prior Decision
Decision below 70 M.J. 521 (Army C.C.A. 2011).
Argument(s)
NACDL submits that the Brady violation in this case is not an isolated aberration, but rather is evidence of a systemic problem in military jurisprudence. Military prosecutors have a legal and ethical duty to seek justice, not convictions, and if trial counsel has a bona fide question as to whether or not something is or is not Brady material, it should be submitted to the military judge for resolution. Absent that, then any violation of Brady will be presumed to be prejudicial absent the government's demonstration to the contrary by the beyond a reasonable doubt standard.
This is a sponsored ad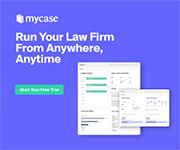 MyCase
Manage Your Law Firm All in One Place
Author(s)
Donald G. Rehkopf, Jr., Brenna, Brenna & Boyce, PLLC, Rochester, NY.