Brief filed: 08/04/2005
Documents
United States v. Brown
5th Circuit Court of Appeals; Case No. 05-20319
Argument(s)
Brief argues that the wire fraud statute (18 U.S.C. §1343) neither creates nor protects a "property right" to "accurate financial information"; that the phrase "scheme to defraud" as used in the statute is limited to schemes in which the defendant obtains money or property; and last, that the jury instructions erroneously extended liability for deprivation of honest services to defendants who worked openly with company employees to the company's and shareholders' benefit.
This is a sponsored ad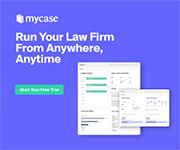 MyCase
Manage Your Law Firm All in One Place
Author(s)
James E. Boren, Baton Rouge, La.