Brief filed: 10/19/2009
Documents
United States v. Johnson
9th Circuit Court of Appeals; Case No. 08-30094
Prior Decision
Panel decision 581 F.3d 994.
Argument(s)
The panel majority erroneously upheld denial of the third level for acceptance of responsibility (Guidelines §3E1.1) where the defendant entered a conditional guilty plea in order to appeal his Fourth Amendment claim.
This is a sponsored ad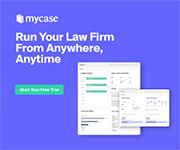 MyCase
Manage Your Law Firm All in One Place
Author(s)
Stephen Sady, Federal Public Defender Office, Portland, OR.