Brief filed: 10/06/2006
Documents
United States v. Kay
5th Circuit Court of Appeals; Case No. 05-20604
Prior Decision
Appeal after remand by 359 F. 3d 738 (5th Cir. 2004) (No. 02-20588), original case below 200 F.Supp.2d 681 (S.D.Tex. Apr. 18, 2002).
Argument(s)
The Foreign Corrupt Practices Act (FCPA) requires proof of knowledge of illegality. The FCPA, as applied, denied appellants fair warning.
Coronavirus Resources
NACDL to Focus on Service and Support for Members, Clients, and Community Throughout Virus Emergency
Learn More
This is a sponsored ad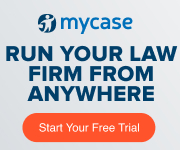 MyCase
Manage Your Law Firm All in One Place
Author(s)
John D. Cline and Peter E. Davids, Jones Day, San Francisco, CA; William E. Rittenberg, Rittenberg, Samuel & Phillips, LLC, New Orleans, LA.