Brief filed: 05/17/2016
Documents
United States v. Manning
United States Court of Appeals for the Armed Forces; Case No. ARMY 20130739
Argument(s)
The Computer Fraud and Abuse Act does not prohibit violations of computer use restrictions, such as the restriction at issue. The CFAA was meant to target "hacking," not violations of computer use restrictions. Written, policy-based restrictions on manner of access are restrictions on use. The lower court's broad reading of the CFAA renders the statute unconstitutionally vague. Corporate policies do not provide sufficient notice of what conduct is prohibited. Basing CFAA liability on violations of use restrictions would permit capricious enforcement by prosecutors. This Court should reverse Appellant's conviction under Specification 13 of Charge II.
This is a sponsored ad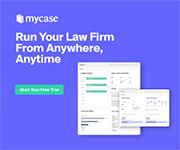 MyCase
Manage Your Law Firm All in One Place
Author(s)
Jamie Williams and Andrew Crocker, Electronic Frontier Foundation, San Francisco, CA.