Brief filed: 07/19/2019
Documents
United States v. Shelton
8th Circuit Court of Appeals; Case No. 18-3058
Prior Decision
Appeal from the U.S. District Court for the Western District of Arkansas (Fayetteville Division)
Argument(s)
This case involves an important question of criminal law: Under the Due Process Clause of the United States Constitution, what is the appropriate remedy when a government agent acts in shocking bad faith, intentionally "wiping" his government-issued, undercover laptop computer instead of delivering it for a forensic evaluation as instructed? The Court below found that the agent acted in bad faith and violated Appellant's due process rights, but nevertheless fashioned a remedy short of dismissal. The remedy given by the Court wasn't nearly sufficient to (a) satisfy the defendant's right to seek and discover potentially exculpatory evidence; (b) punish the government for wrongful conduct in this case, or (c) deter wrongful conduct in future cases by similarly situated government agents or entities. This issue strikes at the heart of the due process guarantee and the fairness of the justice system. Dismissal is the only remedy that will appropriately redress the government's acts of bad faith and violations of Appellant's due process rights.
This is a sponsored ad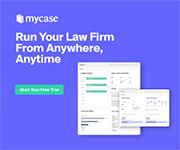 MyCase
Manage Your Law Firm All in One Place
Author(s)
J. Justin Johnston, Johnston Law Firm LLC, Kansas City, MO.