Brief filed: 03/13/2015
Documents
United States v. Silver
S.D.N.Y.; Case No. 15-CR-93
Argument(s)
Public advocacy by the United States Attorney conflicts with the proper role of a federal prosecutor. Dismissal of the indictment, polling the grand jury, or conducting an evidentiary hearing are appropriate and lawful sanctions for inappropriate prosecutorial grandstanding. The word 'alleged' does not talismanically erase prejudice.
This is a sponsored ad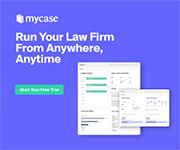 MyCase
Manage Your Law Firm All in One Place
Author(s)
Joel B. Rudin, Law Offices of Joel B. Rudin, P.C., New York, NY; Joshua L. Dratel, Law Offices of Joshua L. Dratel, P.C., New York, New York; Richard D. Willstatter, Green & Willstatter, White Plains, NY.