Brief filed: 02/08/2016
Documents
United States v. Slatten
District of Columbia Circuit Court of Appeals; Case No. 15-3078
Prior Decision
On appeal from the United States District Court for the District of Columbia (Judge Royce A. Lamberth).
Argument(s)
The district court's expansive, extraterritorial interpretation of the Military Extrajudicial Jurisdiction Act (MEJA) on which each of the convictions below rests, violates the presumption against extraterritoriality, is contrary to the plain language of the statute, and gave rise to precisely the sort of problems inherent in extraterritorial prosecutions. The district court's expansive interpretation of the venue statute is not supported by the plain language of the statute, permitted unrestrictive forum shopping, and exceeded constitutional venue limitations. The district court's decision to deny the appellants' motion for a new trial based on a key trial witness's new statement, which fundamentally contradicted both that witness's trial testimony and the government's theory of the case at trial, was an abuse of discretion. The prosecution of Mr. Slatten for first degree murder, only after he successfully defeated the government in this court on lesser charges, raises troubling questions of prosecutorial vindictiveness.
This is a sponsored ad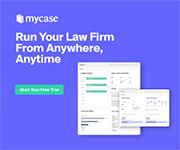 MyCase
Manage Your Law Firm All in One Place
Author(s)
Timothy P. O'Toole, Kathleen T. Wach, Addy R. Schmitt, and Leila Babaeva, Miller & Chevalier Chartered, Washington, DC.