Brief filed: 01/18/2016
Documents
United States v. Ulbricht
2nd Circuit Court of Appeals; Case No. 15-1815
Prior Decision
Decision below 2014 WL 5090039 (S.D.N.Y. Oct. 10, 2014).
Argument(s)
The warrants issued in this case lacked a limiting statement of particularity and were therefore unconstitutional, violating the original intent of the Fourth Amendment, extant historical and contemporary jurisprudence, and this Court's case law.
This is a sponsored ad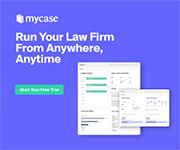 MyCase
Manage Your Law Firm All in One Place
Author(s)
Steven R. Morrison, University of North Dakota School of Law, Grand Forks, ND; Joel B. Rudin, Law Offices of Joel B. Rudin, New York, NY.