Brief filed: 11/14/2007
Documents
United States v. W.R. Grace
9th Circuit Court of Appeals; Case No. 06-30472
Argument(s)
The panel decision erroneously failed to apply the rule of lenity in its ruling that the Clean Air Act's ban on releasing hazardous air pollutants are defined more broadly in the criminal context than in the civil context; even if there were some merit in the panel's ruling, the Act is ambiguous in that regard, which triggers the rule of lenity. The panel decision is also in error in holding that the government may cure an untimely indictment, originally dismissed for failure to state an overt act within the statute of limitations, by filing a superseding indictment within six months of dismissal.
This is a sponsored ad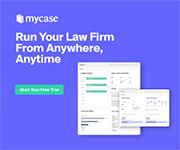 MyCase
Manage Your Law Firm All in One Place
Author(s)
Kristina Silja Bennard and David W. Marshall, Davis Wright Tremaine LLP, Seattle, WA.