Brief filed: 09/19/2016
Documents
United States v. Watson
9th Circuit Court of Appeals; Case No. 16-15357
Prior Decision
On appeal from the U.S. District Court for the District of Hawaii, Honorable Derrick K. Watson, U.S. District Judge, U.S. D.C. Nos. 1:15-cv-00313-DKW, 1:15-cr-00360-DKW, 1:14-cr-00751-DKW.
Argument(s)
The residual clause of 18 U.S.C. § 924(c)(3)(B) is void for vagueness. Armed bank robbery is not categorically a "crime of violence" under § 924(c)(3)(A).
This is a sponsored ad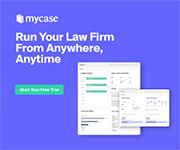 MyCase
Manage Your Law Firm All in One Place
Author(s)
Heather E. Williams and Mia Crager, Ninth Circuit Federal and Community Defenders, Sacramento, CA; David M. Porter, Washington, DC.