Brief filed: 09/21/2009
Documents
Weyhrauch v. United States
United States Supreme Court; Case No. 08-1196
Argument(s)
The federal "honest services" fraud statute, 18 U.S.C. 1346, raises critical constitutional concerns in that it (i) is unconstitutionally vague and fails to provide the degree of fair warning of its scope or meaning, as required by the Due Process Clause, and (ii) invades a regulatory area constitutionally committed to the states under the doctrine of federalism.
This is a sponsored ad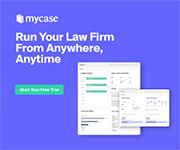 MyCase
Manage Your Law Firm All in One Place
Author(s)
Abbe David Lowell, Paul M. Thompson, and Jeffrey W. Mikoni, McDermott Will & Emery LLP, Washington, DC.